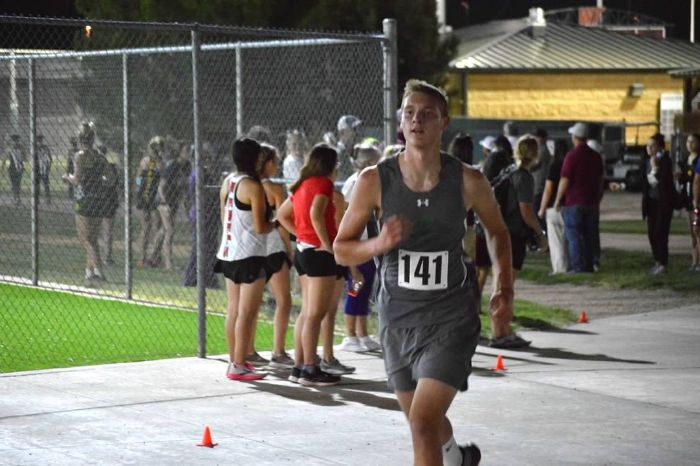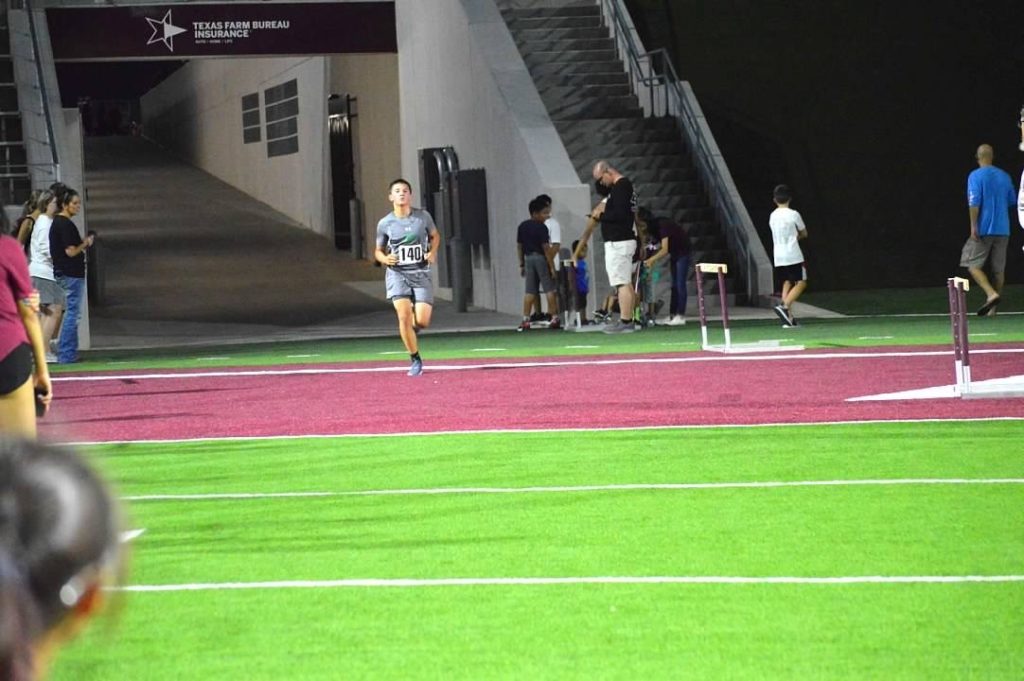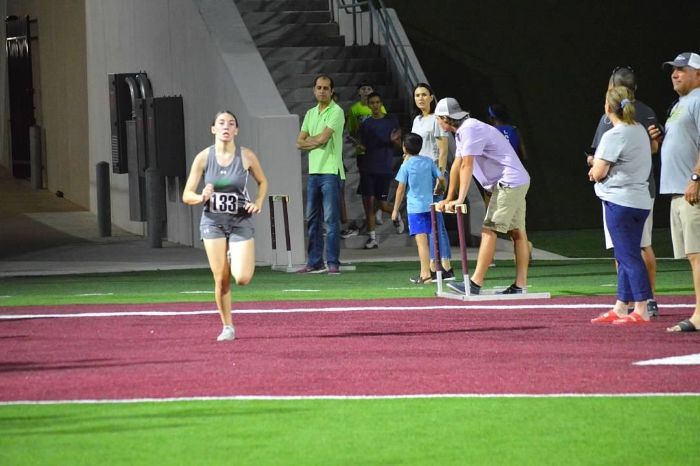 CANYON — One of the most enjoyable things about the Texas Panhandle and South Plains is the beautiful sunsets. The Floydada Whirlwinds and Lady Winds cross country teams took in the unique experience Thursday evening while starting their season at the West Texas A&M Twilight meet, where the finish line of the 2-mile course was inside Buffalo Stadium.
Sophomore Reese Hinsley, battling a head cold and congestion, led the FCHS boys with a 13th place finish in the time of 13:54.57. Freshman Brae Balesteros ran a 15:21.03 for 19th place, and senior Payton Anderson was 21st in 16:32.59. The Whirlwinds had just three runners compete in the season opener due to conflicts with football and other activities.
In the girls meet, Floydada was paced by sophomore Miya Fipps with a 23rd place finish in 16:35.91. Other Lady Winds performances saw junior Jaycee Caudle run a 16:58.43; junior Faith Lopez 17:10.5; freshman Mia Snowden 17.22.16; sophomore Janeisi Garza 17.26.04; and freshman Maddison Fipps 17:50.65.
The Lady Winds were missing four freshmen runners due to cheerleading at the Whirlwinds JV win over Tulia 26-0 on Thursday night. Those athletes are Allyson Romero, Kirsten Pyle, Desiree Delafuente, and Callie Brittain.
There were seven schools that ran in the WT Twilight meet with Tulia winning the team title.; Adrian was the runner-up.
The next meet for the Floydada cross country team is Saturday, September 11 at Lubbock Christian University. This will start a challenging week of competing three times over seven days. The other meets will be at Roosevelt on Tuesday, September 14; and at Plainview on Saturday, September 18.