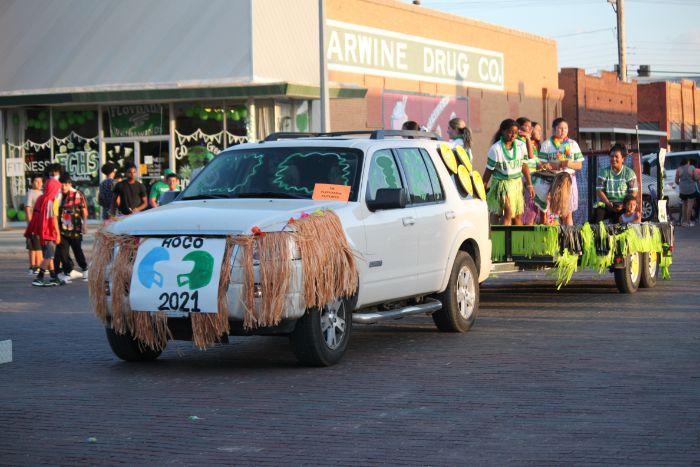 FLOYDADA — Hundreds gathered in downtown Floydada for a new annual tradition Tuesday night — a homecoming parade and community pep rally.
The Beehive and the Floydada Futures softball team tied for first place in the float decoration competition, sponsored by the Whirlwind Booster Club. The junior high and high school cheerleaders led the crowd in spirited chants, and the marching band played the fight song and school song.
Homecoming — which will now be held every year instead of every four years — is Friday night. The Whirlwinds will face off against the Smyer Bobcats at 7 p.m.
Check out more photos in the gallery below.
Floydada Homecoming Parade 2021