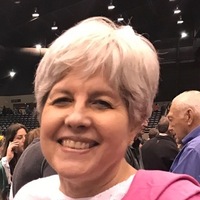 Linda E Heflin (Crosbyton)
Linda Heflin 74 of Crosbyton moved into the presence of the Lord Jesus Christ her first love on Wednesday, October 20, 2021. She was born May 27, 1947, in Abilene, Texas to Rudolph "Bud" and Imo D Witcher England. She married Joe Heflin on October 7, 1987, in Lubbock, Texas. Graduating from Texas Tech University in 1975 and from Texas Tech University School of Law in 1978, Linda was admitted to the State Bar of Texas in November of 1978. For much of her career she served two federal judges; Halbert O. Woodard, Chief Judge of the Northern District of Texas, and Samuel Cummings, U.S. District Judge.
Linda is survived by her best friends; husband Joe Heflin of Crosbyton, daughter Ronna Overman of Portland Oregon. Also surviving is daughter-in-law Leona Cordova of Portland Oregon, daughter of over 30 years Jessica Snyder, granddaughters, Ally, Abby, and Anna, Weberg. Other survivors include; two sisters Glenna Lowe of Las Cruces New Mexico, and Karol Dent of Breckenridge, Texas, her brother Rudy England of Austin, Texas.
Graveside service will be held at 11:00 a.m. Tuesday, October 26, 2021, at the Texas State Cemetery in Austin, Texas.
The family requests memorials made to the Crosbyton Library or the Loaves and Fishes program.
Joe Heflin represented Floyd County from 2007 to 2010 as a state Representatives for  District 85.