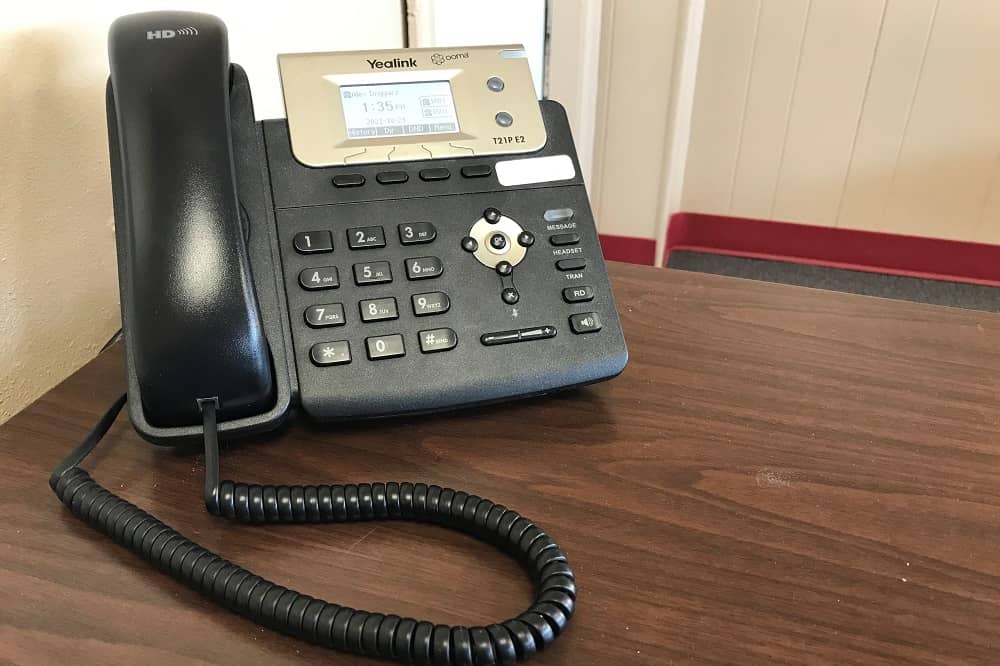 (Alex Driggars/Floyd County Record)
HERNDON, Va. — As of Sunday, telephone users in the 806 area code must now use the full 10-digit phone number including the area code, even when making local calls. This change is to accommodate an upcoming change for the National Suicide Prevention Lifeline, says the North American Numbering Plan Administrator (NANPA).
The 806 and 81 other area codes across 35 states are affected. These area codes each use 988 as a local prefix for some phone numbers. 988 will soon be used exclusively to connect to the suicide lifeline.
"On July 16, 2020, the FCC adopted an Order (FCC 20-100) approving 988 as the three-digit abbreviated dialing code to reach the National Suicide Prevention Lifeline starting July 16, 2022," NANPA says. "The Order requires all telecommunications carriers, interconnected Voice over Internet Protocol (VoIP) providers, and one-way VoIP providers (covered providers) to make any network changes necessary to ensure that users can dial 988 to reach the existing National Suicide Prevention Lifeline by July 16, 2022."
Users dialing seven digits may now receive a message saying that the call cannot be completed and will have to hang up and dial again using the area code.
"Important safety and security equipment, such as medical alert devices, and alarm and security systems must be reprogrammed to use 10-digit dialing," NANPA adds. Stationary, business advertisements, pet tags and more may also need to be updated to include the area code.
While 10-digit dialing is already mandatory, 988 will not be routed to the National Suicide Prevention Lifeline until July 16. Until then, callers will need to continue to access the lifeline at its toll-free number, 1-800-273-TALK (8255).