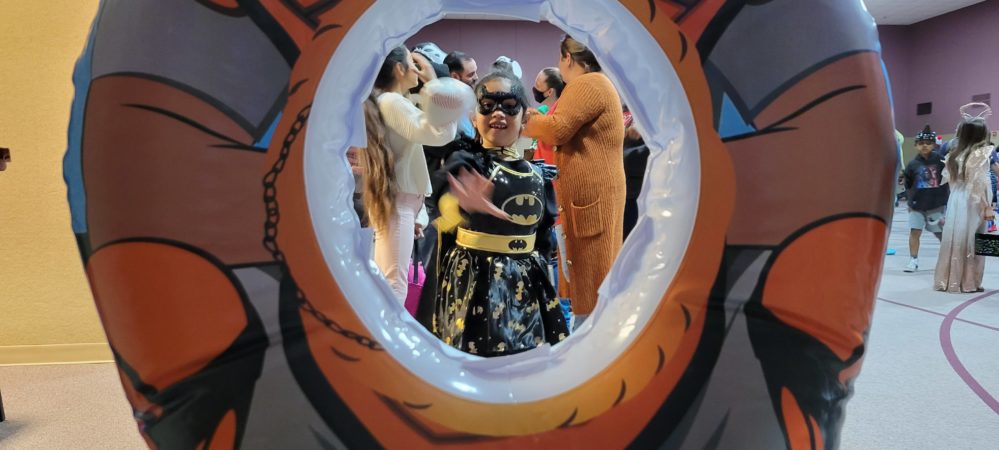 FLOYDADA, TX – Hundreds of kids from Floyd County converged on First Baptist Church last week for the community's annual Fall Festival.
The event, features games for children up to sixth grade with candy for all.
Many of the children dress up in their favorite costumes for the season and parade around FBC's Fellowship Hall to play corn hole, fishing, bowling, baseball pitching, and many other carnival-type games.
Each booth, or game, is organized by a Sunday School class at the church and features volunteers from those groups.
This year's Fall Fest was held on Wednesday, October 27, 2021.