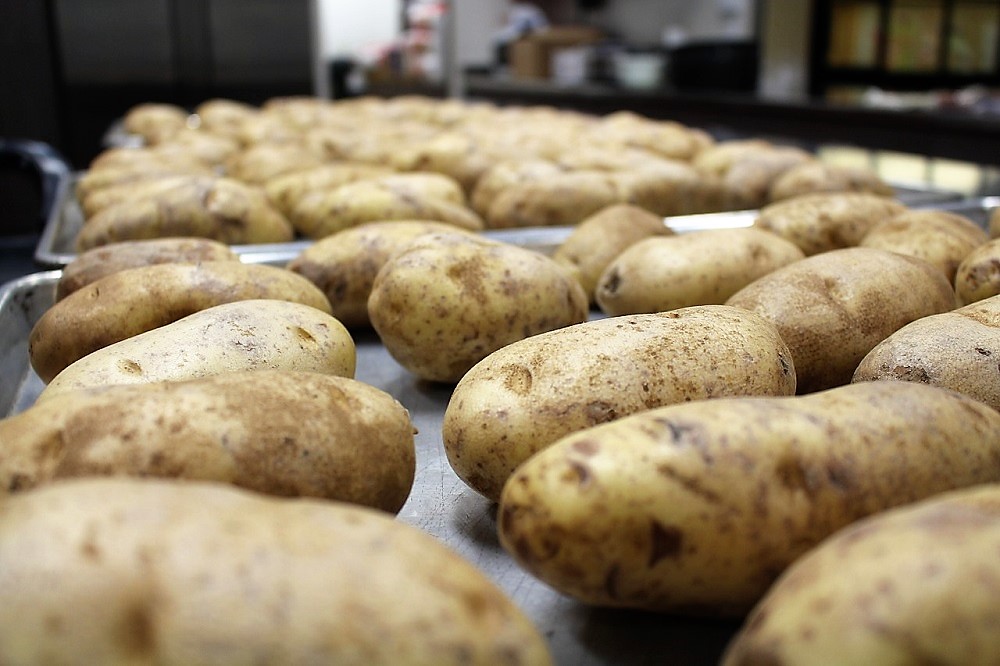 FLOYDADA — Friday's lunch and dinner are handled, thanks to a couple of fundraisers taking place that day.
For lunch starting at 11 a.m., St. Mary Magdalen Catholic Church is serving turkey plates, complete with cornbread dressing, gravy, sweet potatoes, green beans, cranberry sauce, a drink and a dessert. Plates are $10 for carryout or drive-thru at the church, 309 S. Wall St., or for delivery by calling (806) 777-8147.
Then, before the football game on Friday night, the Floydada Collegiate High School Junior Class is hosting a potato bake in the FCHS cafeteria from 5-6:45 p.m. These meals are $10 each and include a drink, salad, dessert and bread sticks. Available toppings are broccoli cheese, chili, butter, sour cream, and shredded cheese. Dine-in or carryout is available.