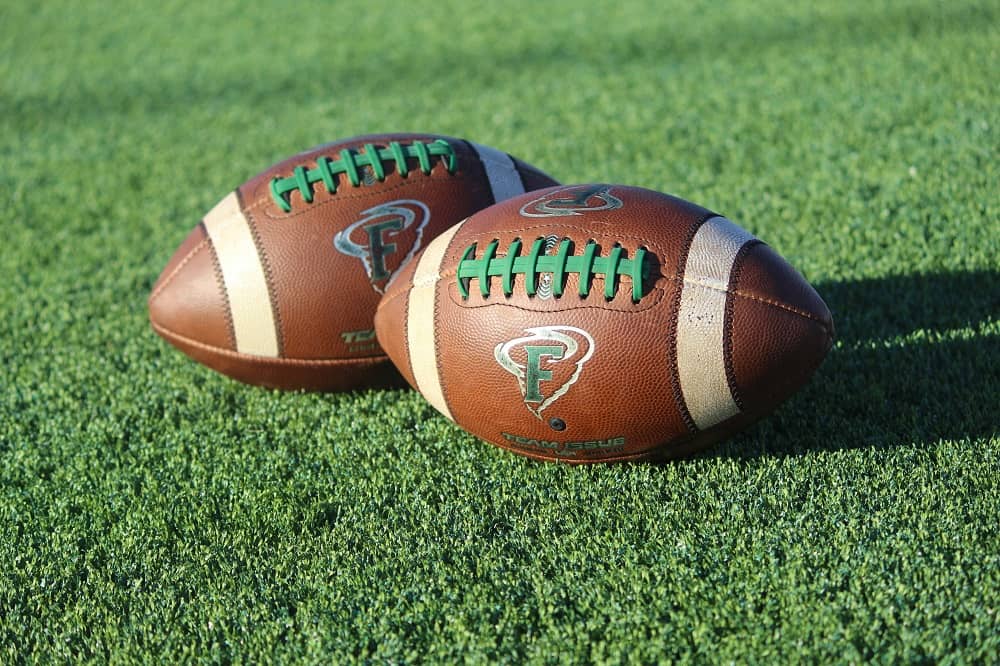 (File Photo/Deon Zumwalt)
TULIA — One common denominator between the Floydada Whirlwinds and Panhandle Panthers — neither got to this 2A-I Bi-District playoff the easy way when they face of Friday at Younger Field.
Floydada (3-7) is the District 2-2A-1 No. 4, while Panhandle (5-5) is the champion and No. 1 seed of District 1-2A-I.
Floydada is coming off one of the most exciting finishes in recent Whirlwind football history last Friday with a come-from-behind win over the Hale Center Owls 36-35 at Charles Tyer Stadium. It was a 'win-and-in' game, and the Whirlwinds proved they wanted in the playoffs by overcoming a
26-7 defecit early in the second quarter, plus down 34-21 to start the fourth quarter.
Senior quarterback Trace Glasscock had a career best night of 240-yards passing and three touchdowns to Phillip Rodriguez (25-yards), Aiden Trevino (31-yards), and Jayson Cooper (56-yards).
Glasscock has 1,258-yards passing and eight touchdowns going into the playoffs. Junior Saul Reyes is the top receiver with 34-catches for 500-yards and two scores. Trevino is next with 23-receptions this fall.
The running game is led by the versatile junior Izaiah Alvarado with 576-yards rushing and eight touchdowns. Alvarado is the team's leading tackler with a solid 104-stops this season. Alvarado made a game and season saving interception at the goal-line against Hale Center with less than a minute in the game to preserve the playoff qualification.
Freshman cornerback Ty Henderson has a season best four interceptions for the Floydada, followed by Reyes with three pick-offs. The Whirlwinds as a team have had 12-interceptions of opponent passes this season. Sophomore linebacker Hagen Hinsley has 10-tackles for loss to set the pace in this category.
Freshman place-kicker Leo Mendoza has been a nice addition at mid-season by a kicking a perfect 11-11 on extra point kicks plus a 30-yard field goal. Mendoza made the crucial go ahead kick to put Floydada ahead for the first time 35-24 with 2:08 remaining against the Owls. Leo got the Whirlwinds in the playoffs by a toe.
The Panhandle Panthers possess a rich tradition in small school football from this part of the state.
The Panthers have advanced to the third and fourth rounds of the playoffs five times since 2000. The Panthers were 9-3 in 2020 and were eliminated in the third round by the Post Gold Antelopes in their second straight march to the 2A State Championship game.
Panhandle got off to a shaky start in 2021 with five consecutive losses to Childress (9-0), Gruver (8-1), Vega (7-3), Stratford (9-1) and Shallowater (8-2) in non-district. The Panthers then made a complete turnaround in 1-2A-I play winning all five of their games. The win that sealed the district championship was a come-from-behind 36-35 win over the Farwell Steers (8-2) in the next to the last game of the season.
Panhandle is led by an explosive dual threat quarterback in junior Landyn Hack (6'2" 195-pounds). Hack has rushed for 1,388-yards and 27-touchdowns, while passing 1,348-yards and 11-scores. He has 2,736 all purpose yards. As a sophomore, Hack had 2,079 all purpose yards and scored 19-touchdowns running and passed for 10-TDs. His favorite receivers are senior Nick Mize, plus juniors Cuyler Mize and Cooper Neil. Senior Malachi Preston (5'9" 160) should be their primary running back.
Floydada and Panhandle have comparable aged rosters: Whirlwinds with 5-seniors, 9-juniors,
9-sophomores, 2-freshmen; Panthers have 7-seniors, 12-juniors and 4-sophomores
This will be only the second meeting between Floydada and Panhandle in football. The Panthers won the only contest 28-21 in a Bi-District playoff at Wester Field in 2002.
The winner of Floydada-Panhandle will advance to the Area round of the playoffs to face either
the Cisco Lobos (8-2) or Haskell Indians (4-6). Cisco and Haskell will play Friday night at Clyde's Bulldog Stadium.
The Whirlwinds will need to play with an "everything to gain, and nothing to lose mentality" as Panhandle is a consensus favorite by Harris Ratings, Dave Campbell's Texas Football, and Max Preps.
Game Facts
Kickoff: Friday, 7 p.m.
Location: Younger Field, Tulia (all-weather surface)
Radio broadcast: 106.1 FLiP FM
Video stream: None