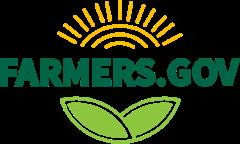 WASHINGTON, DC – Earlier this week, USDA's Farm Service Agency (FSA) notified State and County FSA Offices that the third round of payments to producers eligible under the 2019 and 2020 WHIP+ program had been authorized.
The program, the Wildfire and Hurricane Indemnity Program Plus (WHIP+), provided payments to producers to offset losses from hurricanes, wildfires, and other qualifying natural disasters that occurred, covering losses of crops, trees, bushes, and vines that occurred as a result of those disaster events, milk losses due to adverse weather conditions, and losses to on-farm stored commodities.
This payment will constitute the final 10 percent of an eligible producer's calculated 2019 and 2020 crop WHIP+ payment, following 50 percent and 40 percent payments, respectively.
In a notice published November 8, 2021, FSA announced that the WHIP+ software would be reopened for approval and distribution of the remaining 10 percent of the calculated 2019 and 2020 WHIP+ payments, and County offices are authorized to certify and sign 2019 and 2020 WHIP+ payments in the National Payment System to finalize distribution to producers.
(SOURCE: All Ag News)