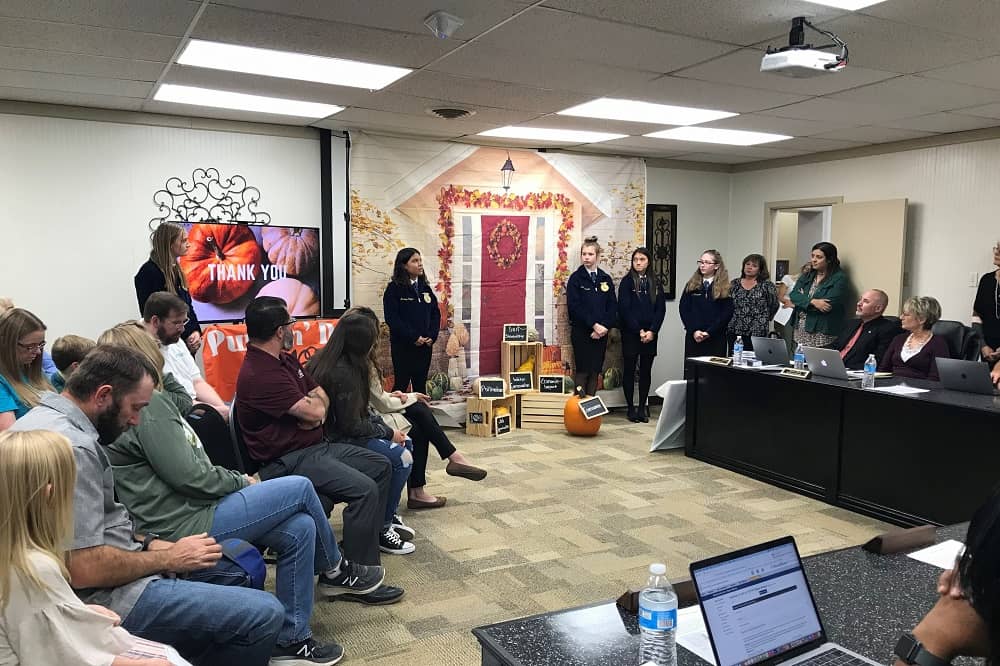 The Floydada FFA Ag Advocacy team of (left to right) Kirsten Pyle, Miranda Reyes, Mia Snowden, Allyson Romero and Sydni Chesshir give their presentation to the Floydada CISD school board during a meeting on Nov. 15, 2021. (Alex Driggars/Floyd County Record)
FLOYDADA — Students and Educators of the Month were recognized during the Floydada Collegiate Independent School District's Board of Trustees meeting Monday evening, featuring a special presentation from a group of those outstanding students.
From A.B. Duncan Elementary School, Michael Stewart, Lincoln Rainwater, Emily Martinez and Kaylee Hernandez were honored as Students of the Month, and Kenna Sullivan, a second grade reading teacher, was named Educator of the Month.
Floydada Collegiate Junior High students Angel Olvera and Karah Cavazos were chosen as Students of the Month from that school, and the FFA Agricultural Advocacy Team of Sydni Chesshir, Kirsten Pyle, Miranda Reyes, Allyson Romero and Mia Snowden were named Students of the Month for Floydada Collegiate High School. Ag teacher and FFA sponsor Alejandra Ramirez was honored as the Educator of the Month for the secondary campus.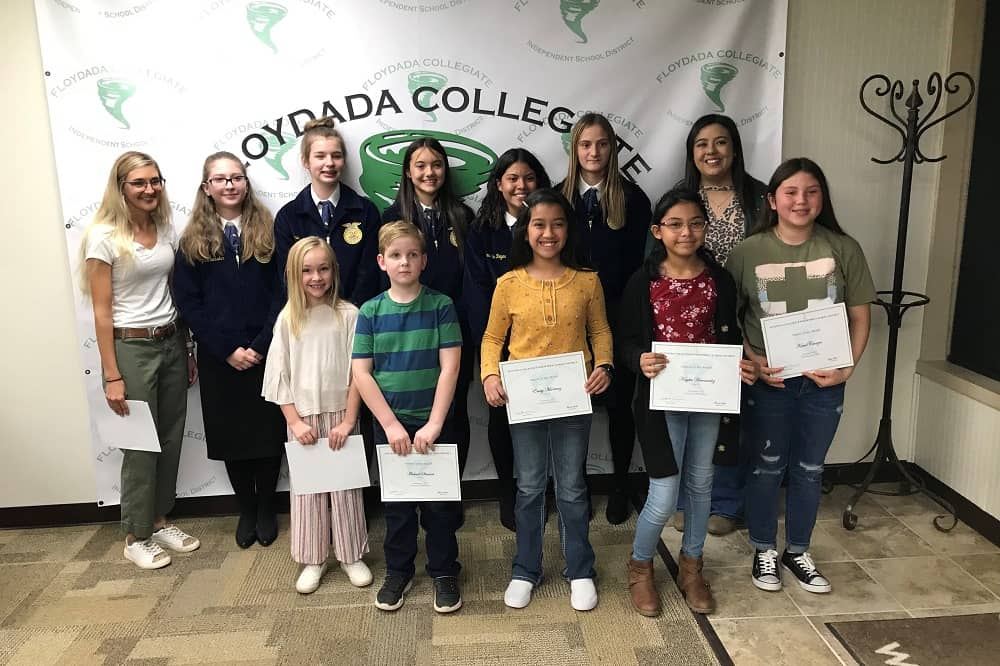 The five freshmen FFA girls were chosen for the honor in part because of their excellent performance at the Plainview District Leadership Development Competition last week in Abernathy. The team placed second in Ag Advocacy and will advance to the Area competition on Saturday at WTAMU.
As part of their recognition, the team gave their award-winning presentation and entertained questions from school board members. Their project focuses on pumpkin cultivation and best practices in the Floydada area, including soil and water conservation, pollination and the role of bees, special varieties of pumpkins such as the Big Maxx, and the economic implications of the pumpkin industry in Floyd County.