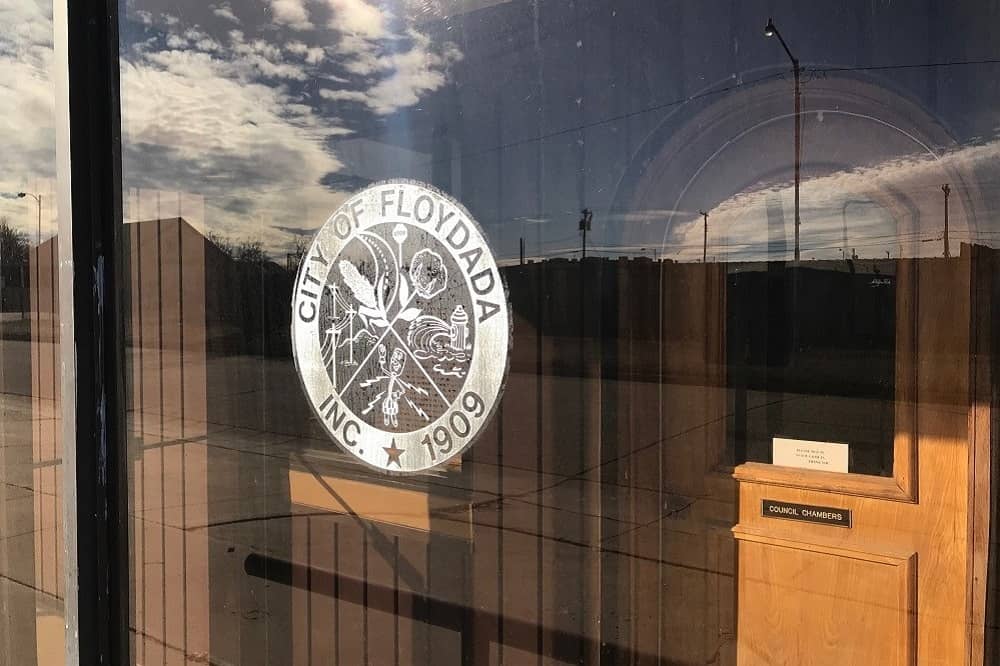 Floydada Council Chambers (Alex Driggars/Floyd County Record)
FLOYDADA — The City of Floydada's councilmembers will address a number of property-related requests when they meet in regular session Tuesday evening at 6:30.
Two neighboring properties are on the agenda for consideration of condemnation:  623 E. Kentucky and 625 E. Kentucky. The council previously moved to begin the condemnation process during its October meeting.
Also on the agenda for the meeting are zoning variance requests for three properties. The council will choose whether to allow variances for 301 W. Virginia, 714 W. Georgia and 319 W. Houston.
The final item involving property will be discussion and possible action on bids for lots owned by the taxing entities.
During the meeting, the council may also choose to accept a bid from a contractor to pave two blocks of East California Street. This project has been in the pipeline for a while and will be funded by a Texas Community Development Block Grant.
Councilmembers will also select an outside auditor for the city's 2020-2021 financial audit, pay bills, approve minutes and set a date for the December meeting.