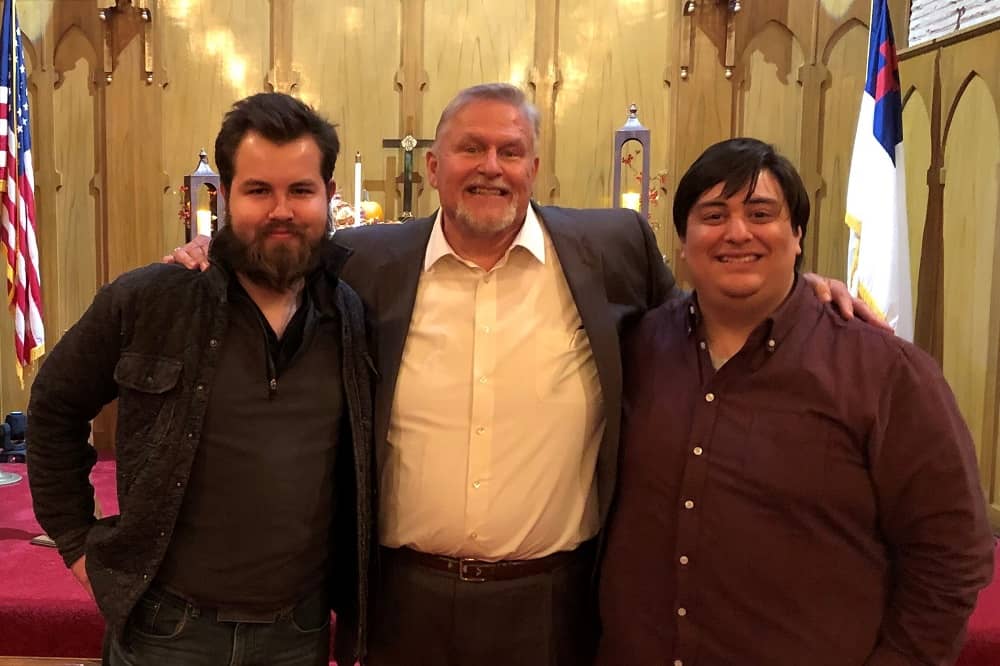 (Left to right) Rev. Sean McConathy of Trinity Lutheran, Pastor Joseph Tillery of First Baptist and Rev. Auggie Aguilera of First United Methodist joined together to host Lockney's community Thanksgiving service on Nov. 21, 2021. (Courtesy Photo)
LOCKNEY — A number of churches from the Lockney community came together on Sunday evening to celebrate Thanksgiving and bless families in need ahead of the winter season.
The service, which was held at Lockney's First United Methodist Church, featured music from the FUMC handbell ensemble, encouragement from FUMC pastor Auggie Aguilera, reflection on the past year from Brent Barker and an update from Alicia Luna of Lockney's Salvation Army.
Parishioners also had the opportunity to bless families in need in the Lockney community by donating blankets, garments, toiletries, food and more to two local non-profit organizations — The Outcome and the Salvation Army.
A time of fellowship was held following the service.