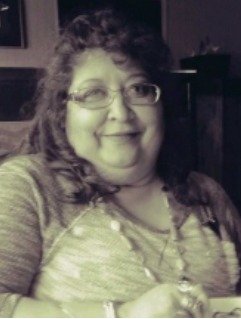 Rachael Ramirez (Amarillo)
Rachael Ramirez, 52, of Amarillo, passed away on November 24, 2021. She was born on August 12, 1969, in Floydada, Texas to Willie C. and Elvira (Castilleja) Zavala. Rachael married Joe Ramirez on May 26, 1999, and they enjoyed 22 years together. She was a well-loved woman, who could always bring a smile to anyone's face. Rachael had a love for reading, watching movies, and even playing some video games. But she loved to be goofy and silly with her family. Rachael is a loving daughter, wife, mother, and she will be dearly missed by many.
Those left to cherish her memory are her husband, Joe; children, Cassandra Karsten, Jeffrey Karsten, and Mitchell Karsten; parents, Willie and Elvira Zavala; brothers, Michael, and Tony Zavala; and several extended family members and friends.
Rachael was preceded in death by her grandmother, Carmen Castilleja; and niece, Mycaela.
Visitation will be held on Saturday, December 4, 2021, at 11:00 a.m. with a Celebration of Life service immediately following at 2:00 p.m. at House of Angels Funeral Home Chapel.