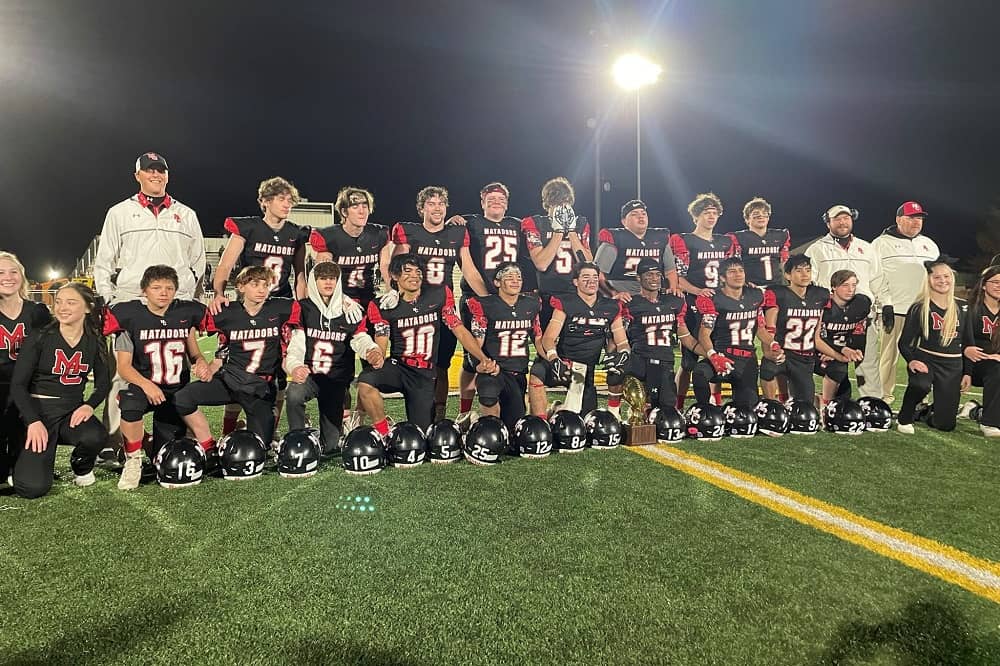 The Motley County Matadors pose after beating Jayton on Nov. 26, 2021. (Arielle Schafer/KLBK)
LOCKNEY — It will be a dream matchup for the UIL State Championship for the smallest classification in the Lone Star state (1A-II Six-Man) when the No. 1 Motley County Matadors (14-0) square off against the No. 2 Strawn Greyhounds (14-0) on Wednesday, December 15 at the Cowboys' AT&T Stadium.
Motley County punched its ticket to the title game on Thursday night at Lockney's Mitchell-Zimmerman Field by knocking off the Klondike Cougars (12-2) 66-20. Strawn made their reservation by outscoring the Richland Springs Coyotes (10-2) 100-64 on Friday at Dublin. Both teams are capable of putting up typical large six-man scores with Motley County, outscoring their opponents 65-15, and Strawn beating their foes by a 72-25 margin.
Motley County will be representing Region II, while Strawn comes from Region III. This will mark the fourth appearance by the Matadors in a State Championship. Motley County won a State Title in 2007, while finishing as the runners-up in both 2019 and 2011. Strawn has won four State Championships in 2003, 2008, 2017 and 2018.