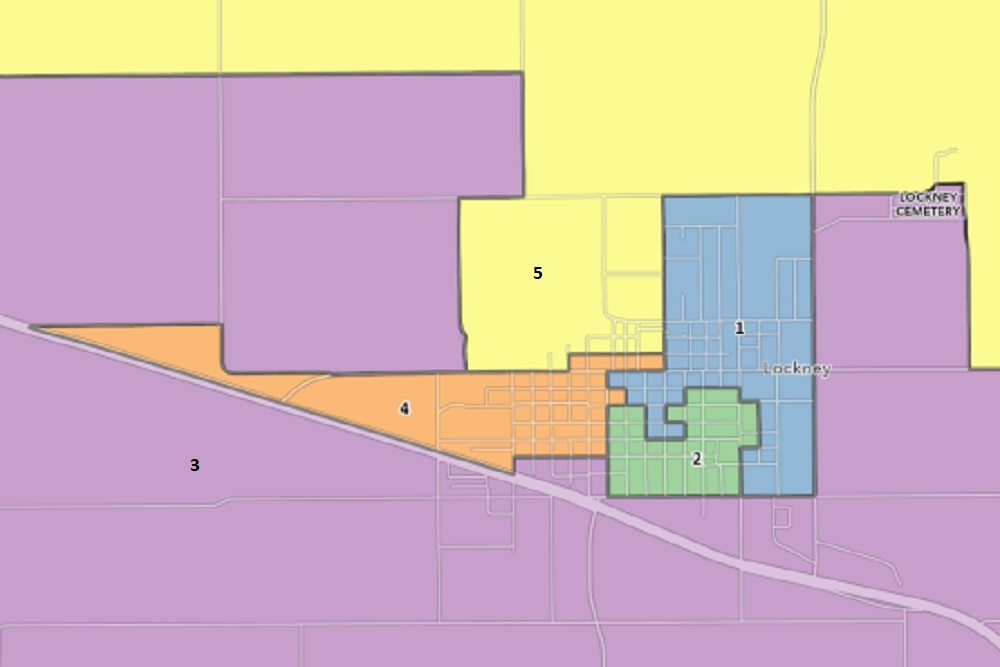 This map shows the current (2010) Lockney ISD trustee districts. (Lockney ISD)
LOCKNEY — In a process that only happens once every 10 years, the Lockney Independent School District is redistricting its single-member school board districts following the 2020 Census and is holding a public hearing on the process Thursday.
During its November meeting, the LISD Board of Trustees heard from the Underwood Law Firm, who informed the board that the school district's declining population leaves it with lopsided school board districts and requires redistricting to comply with the Voting Rights Act of 1965.
"The process is required because the decline in our population over the past ten years has not happened equally in each district," LISD said in a Facebook post on Monday. "Redistricting will more evenly spread our population across the single member districts and will give more equity in the voting process."
During the public hearing, which will take place on Thursday at 7 p.m. in the LISD administration building, the school board will be presented with three similar redistricting proposals that balance the districts' populations. The public will have an opportunity to comment on those plans or submit a new plan to the board.
The board has adopted guidelines for public participation that state that comments must be submitted in writing by the conclusion of the hearing, even if comments are presented orally in the meeting, and redistricting plans submitted by citizens must meet the board's adopted criteria.
The proposed plans, public comment guidelines, redistricting criteria and other information can be found on the district's website and are available in person at the LISD administration office.
Additional questions can be directed to the administration office at (806) 652-2104.