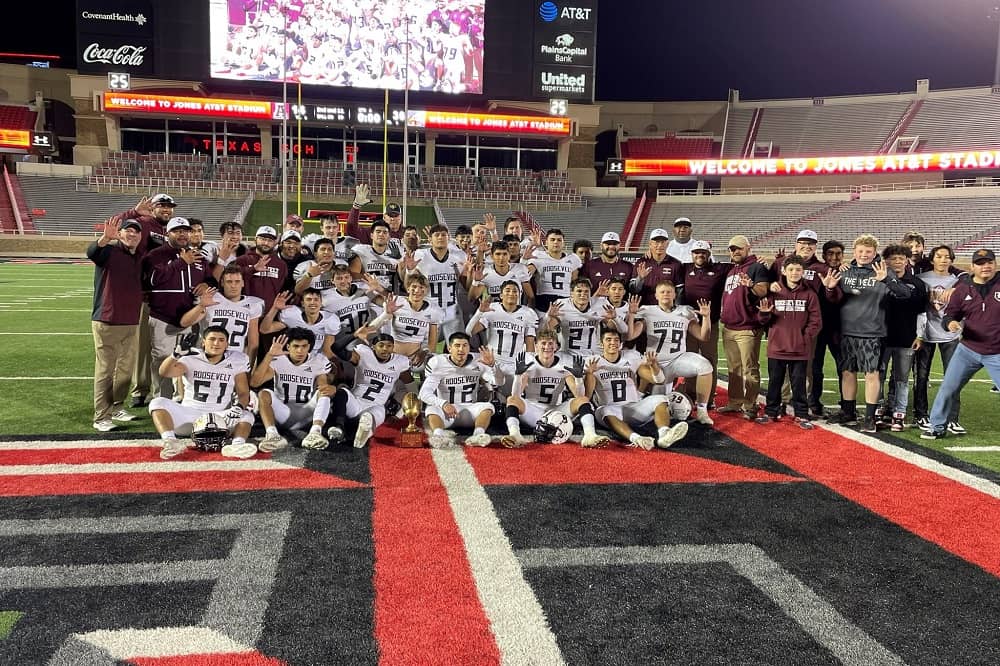 The 2021 Roosevelt Eagles pose after beating Abernathy at Jones AT&T Stadium. (@Thewrightman55/Twitter)
LUBBOCK — The No. 6 Lubbock Roosevelt Eagles (14-0) are taking everything in possible as they continue their historic football playoff march to the 3A-II State Semifinals on Friday, December 10 with the No. 2 Gunter Tigers (14-0) in Abilene.
Roosevelt is advancing to its first-ever state semis after knocking off the Abernathy Antelopes (12-2) 36-14 on Friday night at Jones AT&T Stadium in Lubbock. Abernathy's only losses this season were to Roosevelt. The Eagles have been running rough-shod with its flexbone offense over their opponents in 2021 by an average winning margin of 50-11.
Roosevelt has marched through the playoffs with wins over Spearman 44-11, Alpine 74-8, Brady 50-14 and then Abernathy 36-14.