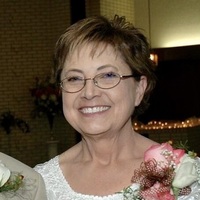 Belinda Stapp (Lockney)
Belinda Maxine Stapp, 67, of Lockney, passed away on Wednesday, December 8, 2021. A graveside service will be at 3:00 p.m., Saturday, December 11, 2021, at the Lockney Cemetery. Visitation will be prior to the graveside service at 1:45 p.m., Saturday, December 11, 2021, Moore-Rose Funeral Home in Lockney. Arrangements are under the personal care of Moore-Rose Funeral Home of Lockney.
Belinda was born on April 11, 1954, in Lockney, Texas. Belinda married Rodger in 1971 and together they raised their family in Lockney. Belinda worked for the Lockney post office for 30 years and was an active member of the Westside Church of Christ.  Always being a loving caretaker for her family, Belinda especially was for Rodger, her mother and father, and her mother-in-law for the last many years during their greatest time of need.  Her greatest pleasure came from being "Grandy" to her grandchildren, spending time with her family, and being in the mountains.
She was preceded in death by her husband Rodger, her brothers Mark and Preston Griffith, father Elmer, and mother Maxine Griffith.
Belinda is survived by her children Shana and Todd Hallmark, Andy and Cara Stapp, Jeremy and Lindi Stapp, Tyrell and Kara Stapp, eight grandchildren, and three brothers Ronnie, Bruce, and Patrick Griffith.