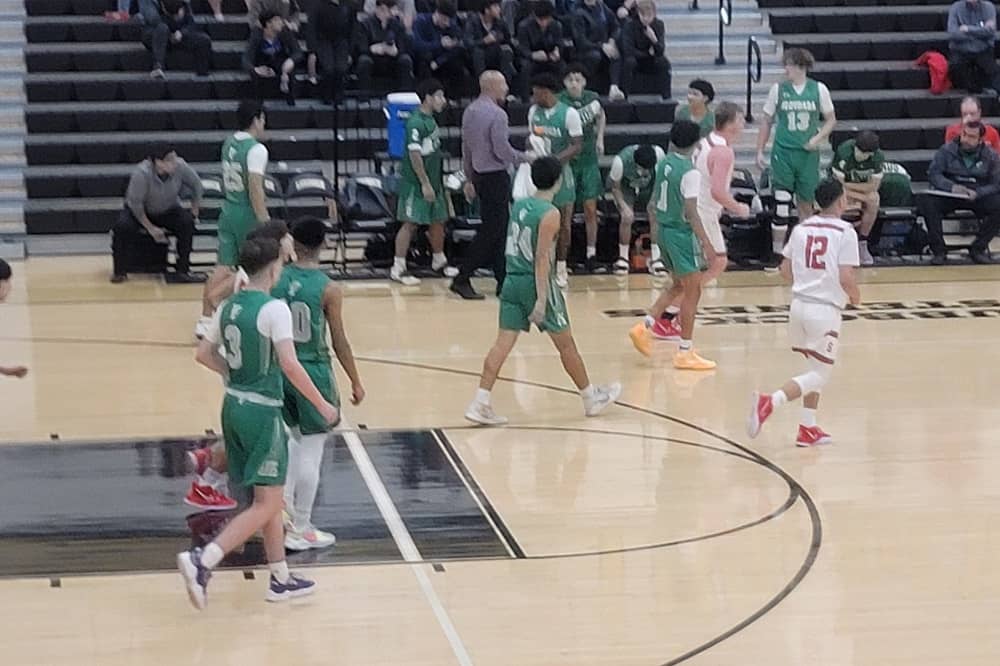 Floydada's first game of the 2021 Caprock Classic (J.R. Compton/Twitter)
LUBBOCK — Similar to a windy day with gusts up to 50 mph, the Floydada Whirlwinds (14-0) lived up to their mascot name and blew past the Stanton Buffaloes 68-28 on Wednesday afternoon at Lubbock High's Westerner Gym in the opening round of the 62nd Annual Caprock Classic.
Floydada now advances to the second round in the championship side of the United Supermarkets bracket for small schools to face the Lubbock Christian Eagles (10-4) at 12 noon at Frenship's Tiger Pit.
LCHS won its first round game over the McMullen County Cowboys (16-4) on Wednesday evening. McMullen County is located south of San Antonio. The Cowboys are rated No. 4 in class 1A by TABC, and LCHS is rated No. 8 by the same poll in class 4A TAPPS private schools.
Abran Castillo and Ty Henderson started the game with the hot hands by scoring seven points each in the first quarter when Floydada took a commanding lead of 18-4. In the second quarter the Whirlwinds drained four 3-pointers with two each by Castillo and Luis Gonzalez, plus Braun Hobbs warmed up with five points and Floydada had 43-7 lead by intermission. The Whirlwinds then put it on automatic pilot and cruised to the 40-point win.
Castillo ended up the game's leading scorer with 25 points, followed by Braun Hobbs with 14, Ty Henderson had 11, and Luis Gonzales in his first game in the starting lineup ended with 10.
The 2021 Whirlwinds coached by Anthony Carson with their 14-0 record are one game shy of tying the all-time Floydada boys basketball record of a 15-0 start by the 2005-06 team coached by Chris Brattain. LCHS will present a big challenge in this milestone game.
Scoring
Floydada – 18  25  17  8 – 68
Stanton – 4  5  13  6 – 28
Halftime: Floydada 43-9
Records: Floydada (14-0), Stanton (3-8)
Floydada scoring: Abran Castillo – 25, Braun Hobbs – 14, Ty Henderson – 11, Luis Gonzales – 10,
Aiden Trevino – 4, Johnny Rodriguez – 2, Orlando Ortiz – 2
Next: Thursday noon vs. LCHS Eagles at Frenship's Tiger Pit in the second round of the Caprock Classic. Championship side of the United Supermarkets bracket for small schools.