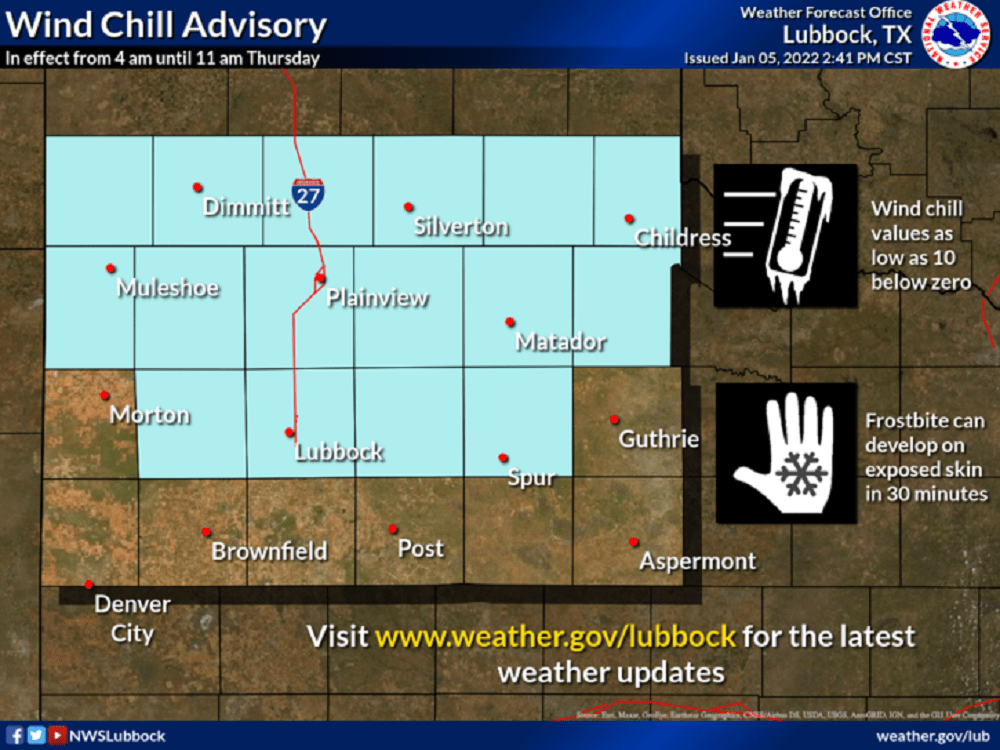 A wind chill advisory is in effect from 4 a.m. Jan. 5, 2022 to 11 a.m. Jan. 6, 2022. (National Weather Service)
FLOYD COUNTY — A strong cold front moving through the South Plains on Wednesday night and early Thursday morning will bring temperatures in the low teens and below-zero wind chills to the South Plains.
Between 4 a.m. and 11 a.m. Thursday morning, according to the National Weather Service, the front will cause temperatures in Floyd County to drop to 12 degrees with wind chills as low as 10 degrees below zero. Wind gusts up to 30 mph are expected.
A wind chill advisory is in effect for Wednesday night and Thursday morning. Temps are expected to rise back into the upper 60s by the weekend.
The NWS recommends wearing hats and gloves and limiting exposure to prevent frostbite.