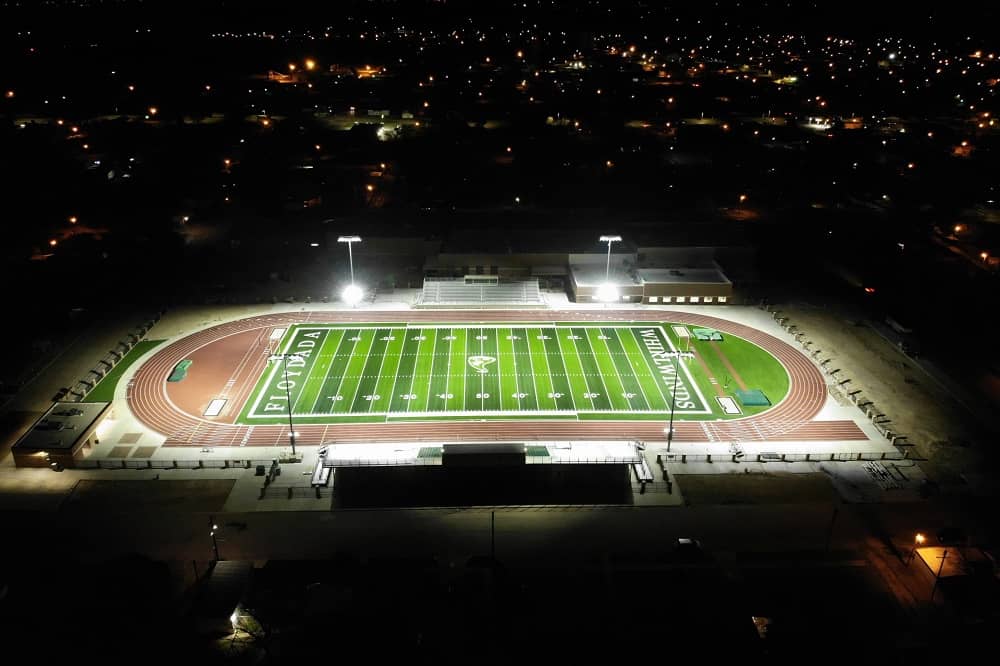 Floydada's Tyer Stadium (FCISD Photo)
FLOYDADA — Floydada Collegiate ISD's new Tyer Stadium is making waves beyond Floyd County, as it was recently featured in a national marketing video by Hellas Construction, the Austin-based company that installed the turf and track.
The company, which manufactures and installs synthetic turf and other products for athletic facilities and has completed thousands of projects for clients across the U.S. — including the Dallas Cowboys — featured Floydada athletic director Todd Bandy in the video touting the school's new Matrix Helix turf field.
"People want to come to Floydada and do things," Bandy said in the opening of the video. "People will call us for playoff games — had two playoff games here because they know who they're going to be treated right and it's a great field to play," he said.
The video also highlighted the school's new epiQ Tracks Q3000 track, the company's Cushdrain shock-absorbent pad and their Ecotherm infill, which is designed to keep the field around 20 degrees cooler than it would be with traditional infill. Plainview installed the first-ever field with Ecotherm in 2018.