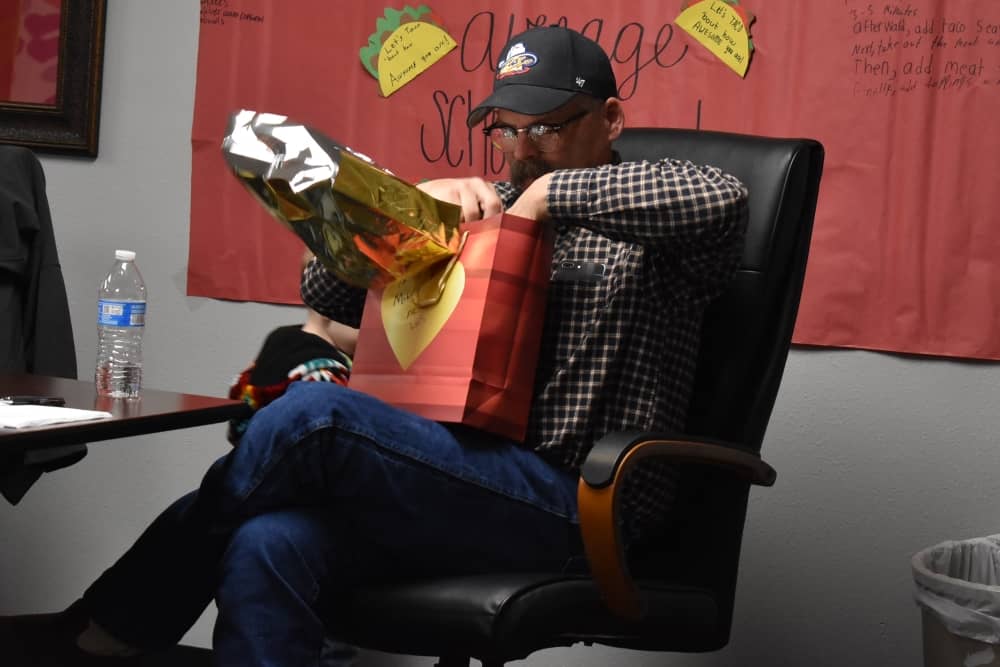 Lockney ISD Board President Mike Lass opens a gift from the district as a thank-you for his service to Lockney ISD. (Ryan Crowe/FCR)
LOCKNEY – It was a time of posters and presents for the Lockney School Board as they were honored by the students and staff of the district Thursday night. The board room was decorated with posters filled with thank you messages from elementary students, and physically filled with UIL Academic-winning students.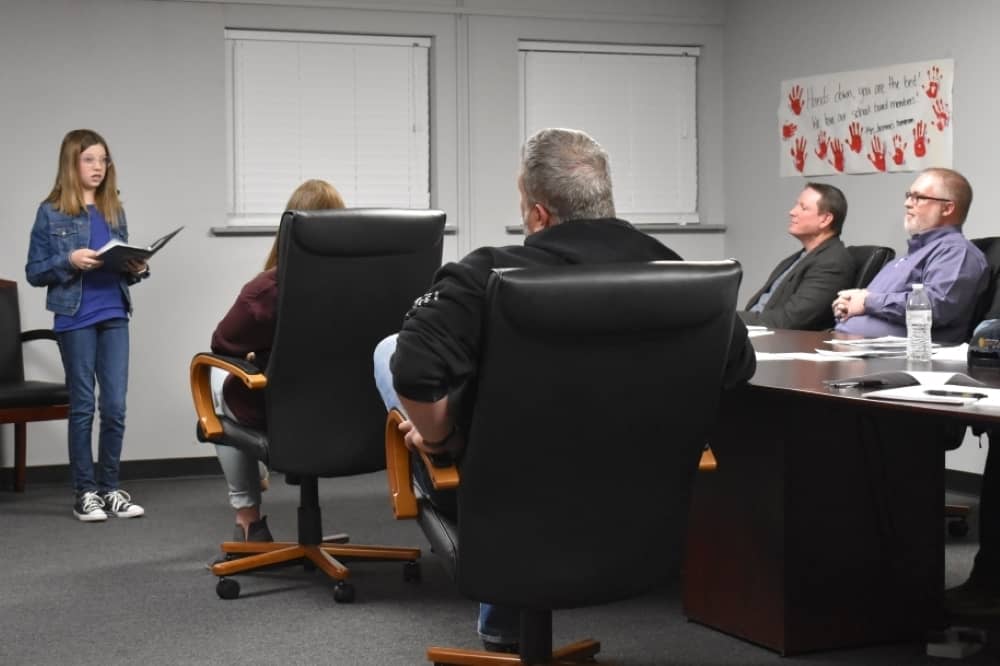 Student winners of the UIL Oral Reading competition performed their dramatic or comedic oratory before handing members of the board their presents of personalized Lockney ISD windbreakers. The evening had started an hour earlier with a meal provided for the board in honor of Texas School Board Recognition Month.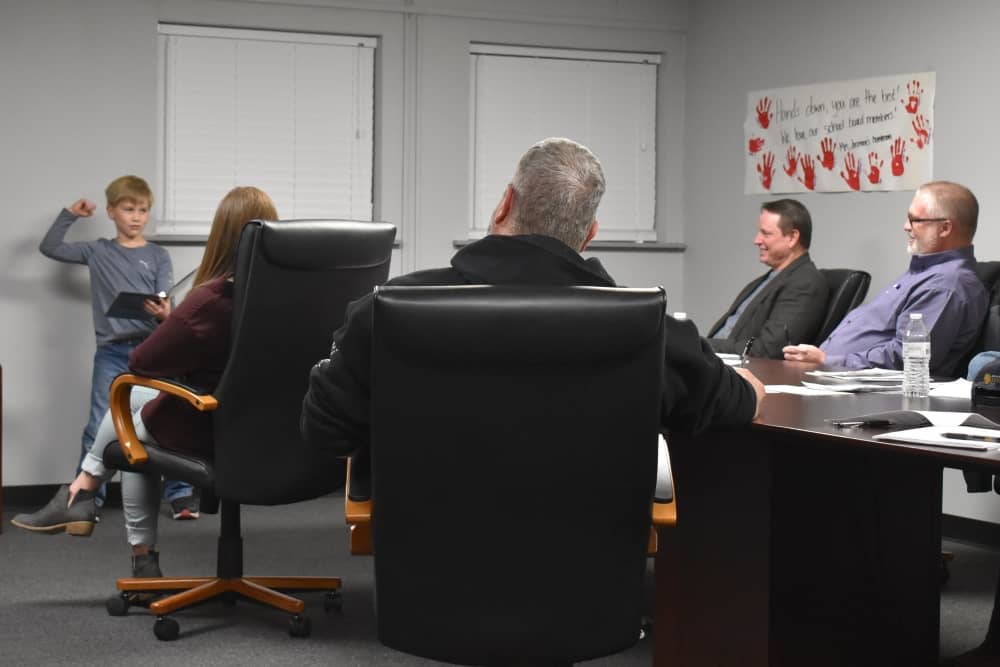 Following the presentation, the board set to work on a long list of items to tackle, including a notice from Superintendent Jim Baum that the district had received a generous food program grant to help with meals and snacks to provide students on Mondays when class is not in session.
Baum also gave the board an overview of the Texas Education Agency's Academic Performance Report and Performance Reporting System metrics the state had released on the 2020-2021 academic year. Baum said the 95-page report would presented to parents soon, and that overall the district isn't where they want to be. "We are behind," he admitted "But we're not so far that we can't compete with the region."
Baum also gave an update to the board on the district's total attendance, saying that it was down year-to-year over 2021.
The board set new COVID-19 rules for the district from the current 10-day quarantine to the current TEA recommended 5-day window as long as the last 24 hours were fever free. They also set a May 7 election for seats 3, 4, and the At-Large seat. The last day to file for the election was set as February 18.
Discussion was also had on how the district's 4-day week was being perceived by students and faculty as well as those outside the district. "There are a lot of eyes on us to see if we can make those academic gains," Baum said when referencing how learning had changed compared to a traditional 5-day week.
Baum then spoke briefly to the district on his vision for vocational programs at the high school, and how he hopes to differentiate learning for his students.
The board ended the night by reviewing Baum's contract, extending it for another academic year.