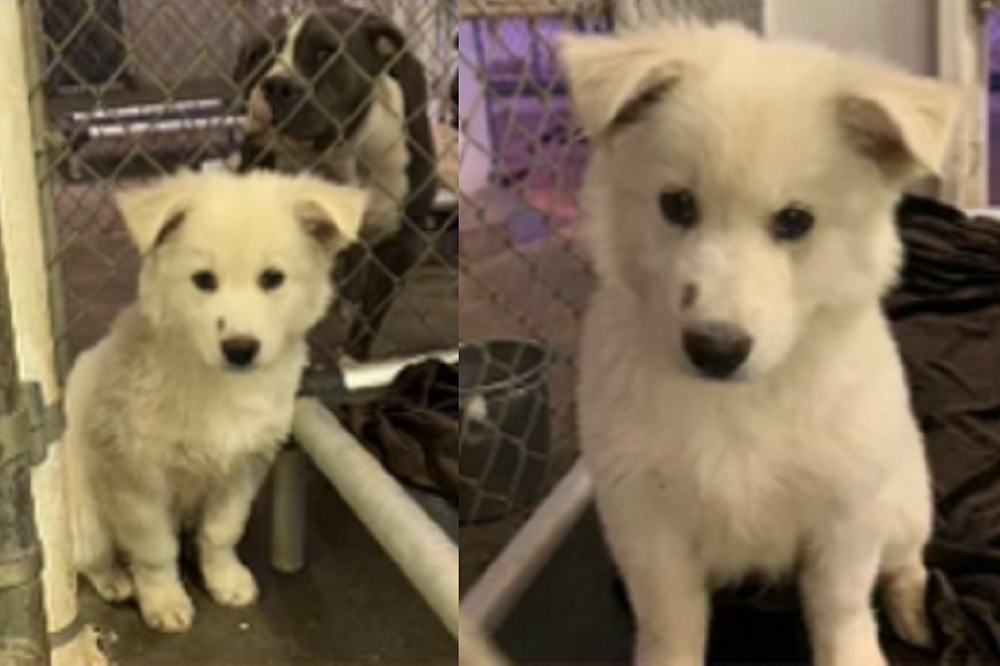 (Photo Credit: Floydada Animal Shelter)
UPDATE – The Floydada Animal Shelter has increased the reward amount for the missing puppy to $300.
FLOYDADA – The search is on Saturday morning for a dog believed to have been taken from the Floydada Animal Shelter Friday afternoon.
Fuzz, a white furred 12-week-old 10-pound Samoyed mix with a black spot near his nose went missing from the shelter between 5:00 p.m. and 7:30 p.m. The animal shelter believes the dog was intentionally taken from their building without permission, and is offering a $300 reward for the puppy's return.
Shelter director Cassandra Garza tells the Record that Fuzz had already been adopted and was set to be transported to an animal rescue in Iowa Saturday morning.
Anyone with information is asked to contact the Floydada Police Department.