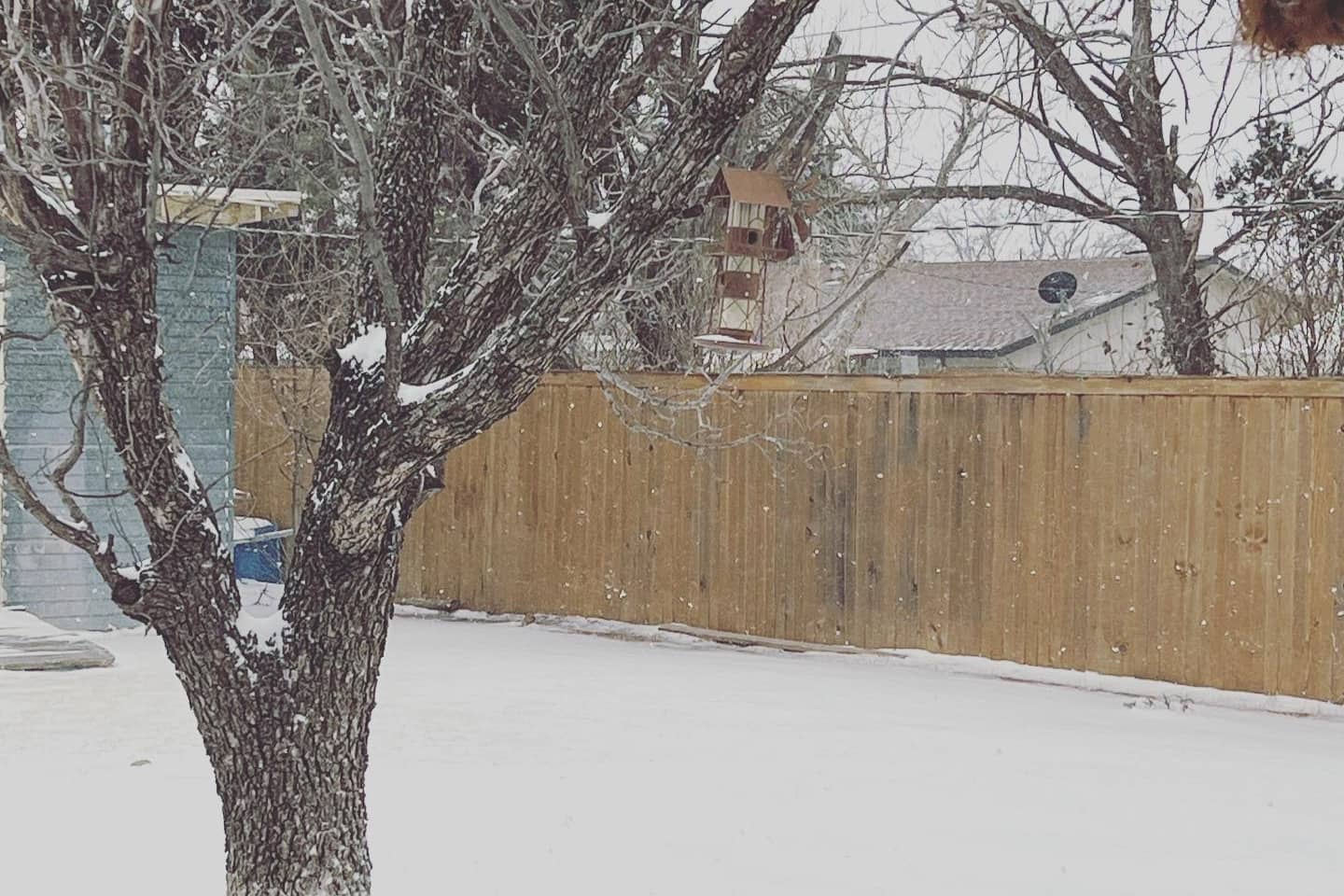 Snow falls in Floydada on February 3, 2022. (Starla Sims/Photography By Starla)
FLOYD COUNTY – As temperatures climbed above freezing for the first time in 48 hours, snow that had collected in Floyd County began to melt away. However, temperatures promise to drop back into frigid territory Friday night.
National Weather Service records show 3.5 inches of snow fell in Floydada between Wednesday and Thursday.
Current road conditions along Floyd County highways show roads as clear, but watch out for patches of ice as the sun sets Friday evening.
The latest from the National Weather Service in Lubbock (3:30 p.m. Friday, February 4):
Lingering snowpack and mostly clear skies will keep overnight temperatures very cold once again. Make sure pets are kept warm inside and be careful if using space heaters to help warm your home.
Saturday will see plenty of sunshine once again to help melt our recent snowfall. Where the most snow fell, temperatures will remain on the cool side mainly in the 40s while the rest of the region warms into the lower 50s.