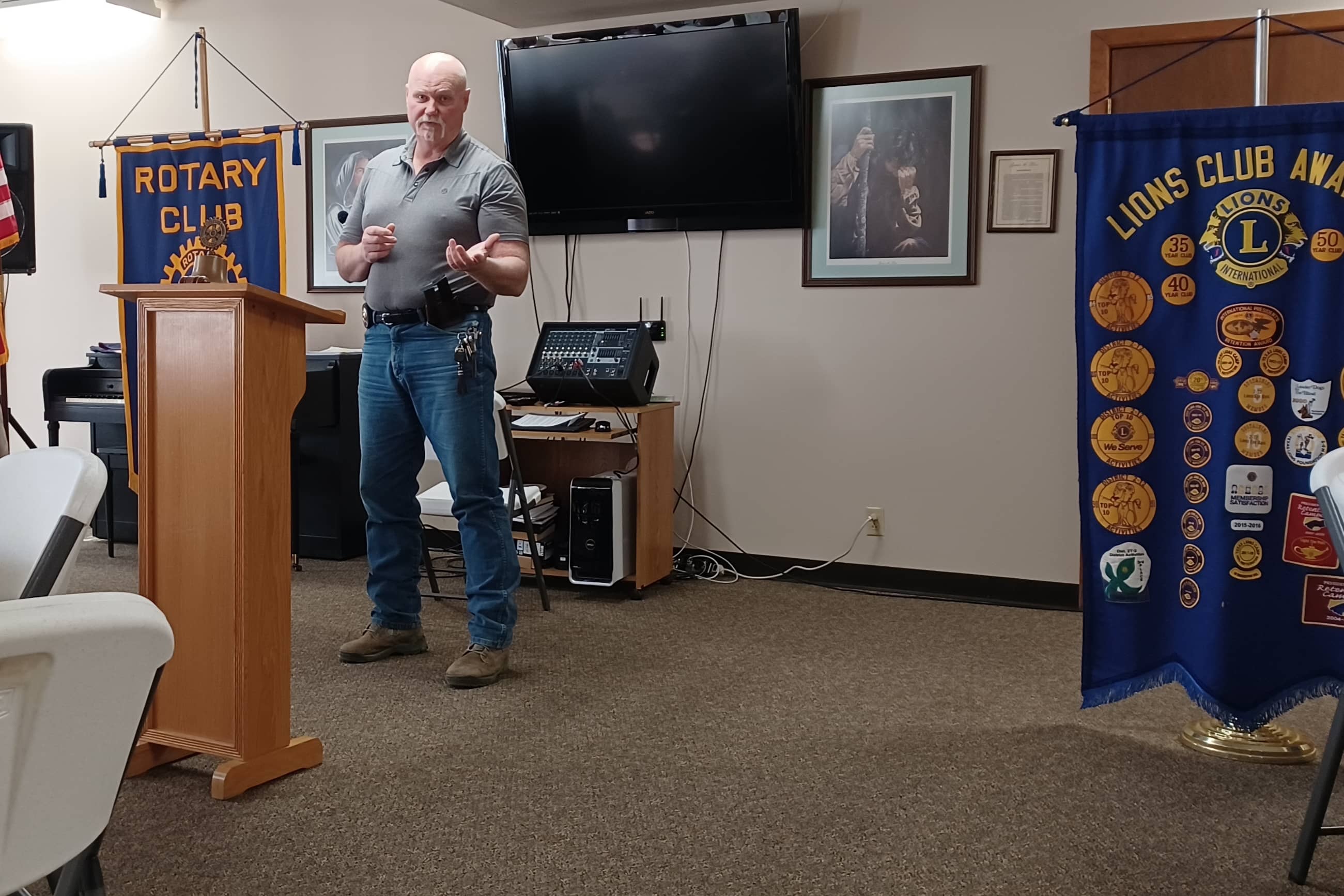 Floydada City Manager Darrell Gooch speaks to the combined Floydada service clubs at FUMC Floydada on February 8, 2022 (Ryan Crowe/FCR)
FLOYDADA – City Manager Darrell Gooch gave the Floydada Rotary and Lions Club an update on a number of city projects during the service clubs' joint meeting Tuesday.
Gooch started with an update on how the city and county's joint project for new electrical outlets around the Floyd County Courthouse were progressing ahead of this year's Old Settlers Reunion, and how work was moving ahead on construction of new water storage tanks
MORE: City of Floydada explores how to pay for $1.25M water tanks
Gooch also highlighted two other projects the city was currently undertaking, including a new concession and ADA-compliant restroom facility at the baseball complex shared with Floydada Collegiate ISD as well as road cleanup and grading along East California past downtown. Gooch told the Record the city had received a grant for the road work with help from the South Plains Council of Governments (SPAG) for the project from the state Department of Agriculture's Rural Community Development Block Grant program.
The city is also working on grants to replace the walking path around City Park with a 6-foot wide path that would stretch eight-tenths of a mile around the park, as well as one to build a skate park where for children and teenagers in the community.
Gooch then answered questions on a number of topics and needs within the city.
Floydada's service clubs meet each Tuesday at noon at Floydada's First United Methodist Church.