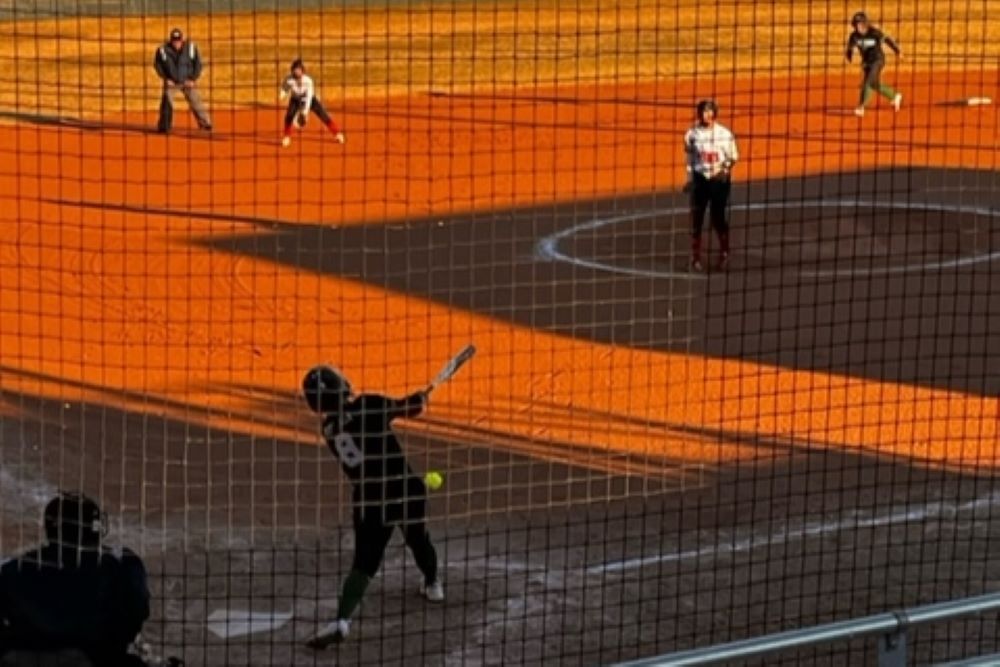 Photo Credit: Erica Perez
SLATON – The Floydada Lady Winds (4-0) had another good day on the softball diamond by winning a pair of games on Friday at the Slaton Sadler Tournament. Floydada held off the Brownfield Lady Cubs 9-6 in their midday contest, then came back to down the 5A Amarillo Tascosa Rebels 8-4 in the late afternoon.
The Lady Winds opened the tournament on Thursday with two wins against the Tahoka Lady Bulldogs 14-11 and the 4A Lubbock Trinity Christian Lady Lions 10-0.
The Lady Winds have trailed only one time in the tournament, that being 4-0 to Tahoka in Game One on Thursday.
Floydada has one more game in the Slaton Tourney against the host team Slaton Tigerettes at 1:20pm on Saturday.
GAME 3
BROWNFIELD – 0 0 1 5 0 – 6 13 0
FLOYDADA – 2 5 2 0 X – 9 5 0
WP – Erin Trevino (3-0)
season record: Floydada (3-0)
Doubles – Carissa Fernandez, Clarissa Delafuente, Erin Trevino
Singles – Kailee Sanchez, Soriah Wickware
Runs – Sanchez (3), Delafuente (2), Fernandez (2), Analise Perez, Trevino
GAME 4
FLOYDADA – 0 1 1 0 4 2 – 8 19 0
TASCOSA – 0 0 0 0 4 0 – 4 8 0
WP – Trevino (4-0)
season record: Floydada (4-0)
Doubles – S. Wickware, Fernandez
Singles – Delafuente (3), Marissa Obregon (3), Kaley Garza (3) Fernandez (2), Perez (2),
Celese Wickware (2), Trevino, Sanchez,
Runs – Fernandez (2), Perez (2), Obregon, Trevino, Garza