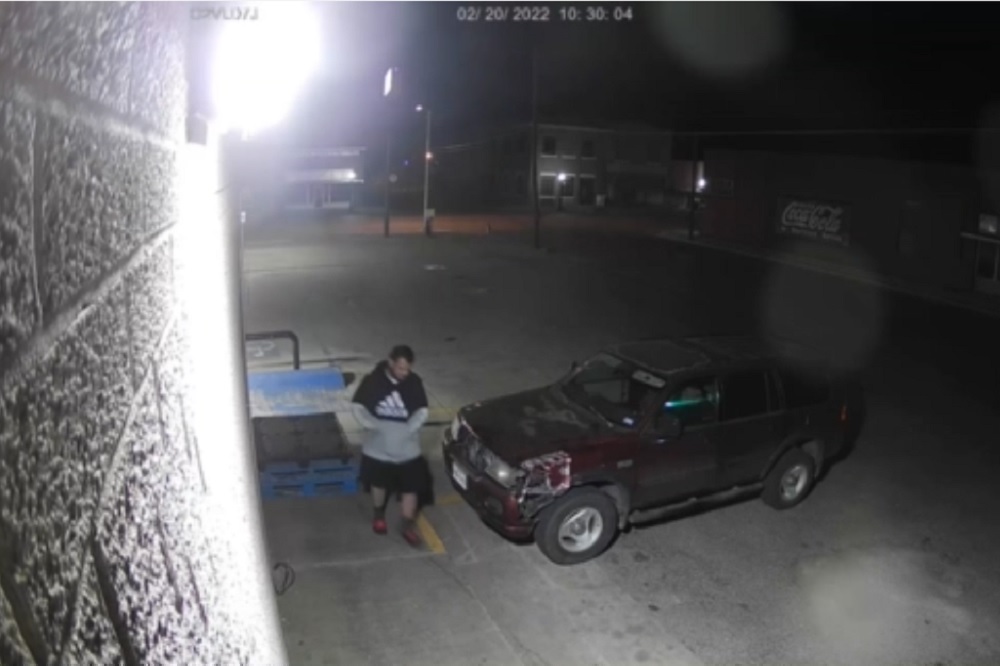 A still from surveillance video outside of the Lockney Allsup's showing an alleged drug deal on Saturday, February 19, 2022 (Lockney Police Department)
UPDATE:  Lockney Police have obtained surveillance video from the Allsup's of the alleged drug deal. They have released it in hopes someone can identify the person that walks up to Rodriguez's SUV and the pickup truck they get into before it drives away.
Anyone with information is asked to call Lockney Police at (806) 810-0500. Chief Casey Fitzwater tells the Record they will prosecute to their full extent.
ORIGINAL STORY:
LOCKNEY – A Saturday night chance crossing between a Lockney police officer and a man who claimed he was "waiting to meet a family member" ended with the man in jail facing a second degree felony.
The officer has stopped at Lockney's Longhorn Express gas station on Highway 70 to fill up his patrol car. The police report says a man later identified as 60-year-old Marcello Rodriguez of Plainview was parked at the pumps in a maroon Mitsubishi Montero and started acting nervous toward the officer. Rodriguez told the officer about waiting for family before pulling away to say he was heading to the Lockney Allsup's. The officer followed Rodriguez to the Allsup's, finding him inside talking with the clerk. When asked, the clerk said Rodriguez had been mostly unintelligible, but that she noticed a car drive up and hand Rodriguez something before leaving the parking lot.
The officer caught up with Rodriguez a few blocks away, pulling him over for not using a turn signal. The report says Rodriguez was again acting nervous and mumbling. Following a search Lockney police found multiple glass pipes and just over 7 grams (7.27) of methamphetamine. Rodriguez was arrested for possession of a controlled substance and taken to the Floyd County Sheriff's Office before being booked into the Childress County Jail on a $10,000 bond. As of Friday afternoon, he was still in jail. His Mitsubishi was towed from where he was arrested and impounded by Lockney Police.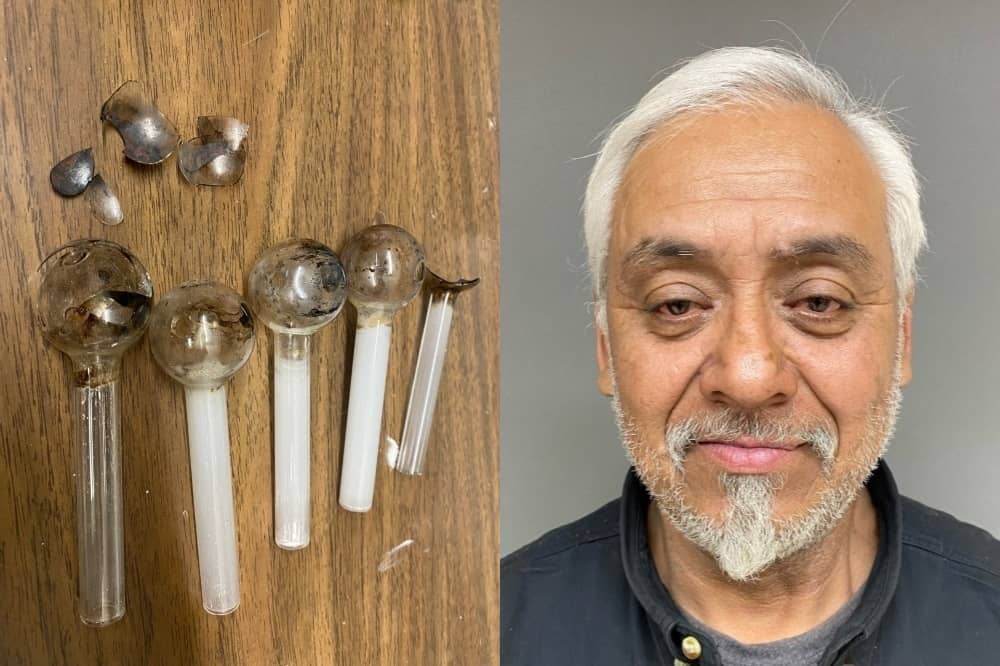 Because of the amount of meth found. Texas law states Rodriquez could face between 2 and 20 years in prison.