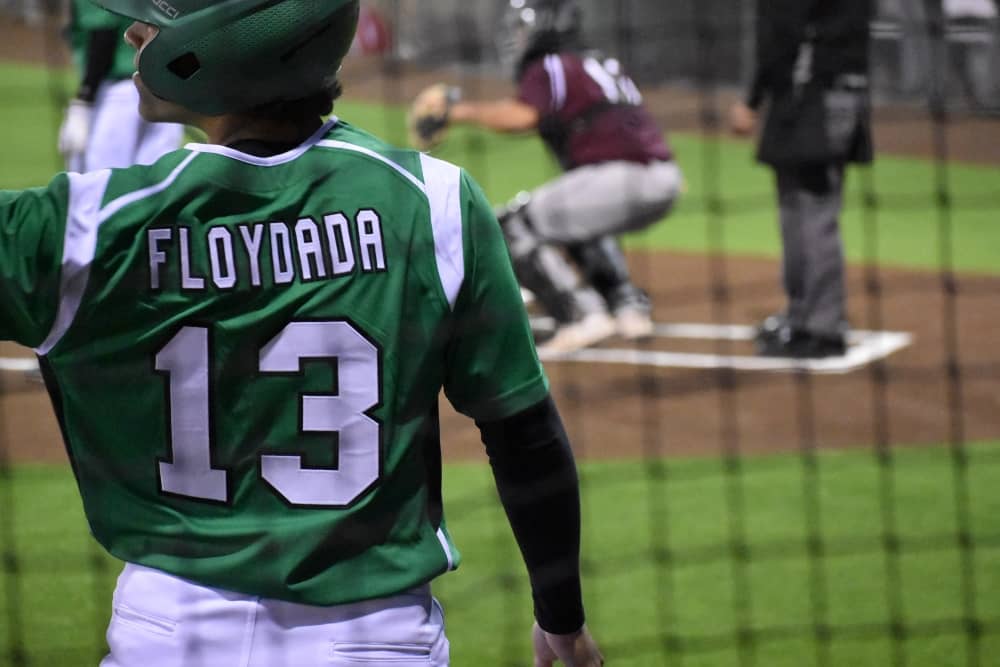 Floydada Whirlwinds baseball at Watson Field (Ryan Crowe/FCR)
LAMESA – The Floydada Whirlwinds came away with two losses on the first day of the Lamesa Tournament on Thursday, falling to the Roosevelt Eagles 11-3 and the Lamesa Golden Tors 9-4.
This was the second time the Whirlwinds lost to Roosevelt this season, as the Eagles were victorious 14-9 at Watson Field on February 22.
Floydada had a good day with their bats of getting 13-hits combined in the two games led by Andres Mendoza, Juan Gonzales and Izaih Alvarado with two hits apiece. Mendoza and Alvarado also scored a run each per game.
FLOYDADA – 0 2 0 0 1 – 3 4 3
ROOSEVELT – 3 0 3 3 2 – 11 7 0
LP – Juan Gonzales
records: Floydada (2-2), Roosevelt (3-1-1)
singles – Andres Mendoza, Donovan Rocha, Juan Gonzales, Izaih Alvarado
RBI – Mendoza, Kyler Gillespie
Runs scored – Mendoza, Davian Ramos, Alvarado
FLOYDADA – 2 1 0 0 0 1 – 4 7 3
LAMESA – 1 1 5 1 0 1 – 9 9 4
LP – Ryan Perez
records: Floydada (2-3), Lamesa (3-5)
double- Javier Santos
singles – Juan Gonzales, Santos, Izaih Alvarado, Matthew Luna, Brett Brittain, Andres Mendoza
RBI – Santos, Ryan Perez, Brittain
Runs scored – Mendoza, Gonzales, Santos, Alvarado
NEXT: New Home Leopards and Seminole Indians in the Lamesa Tourney