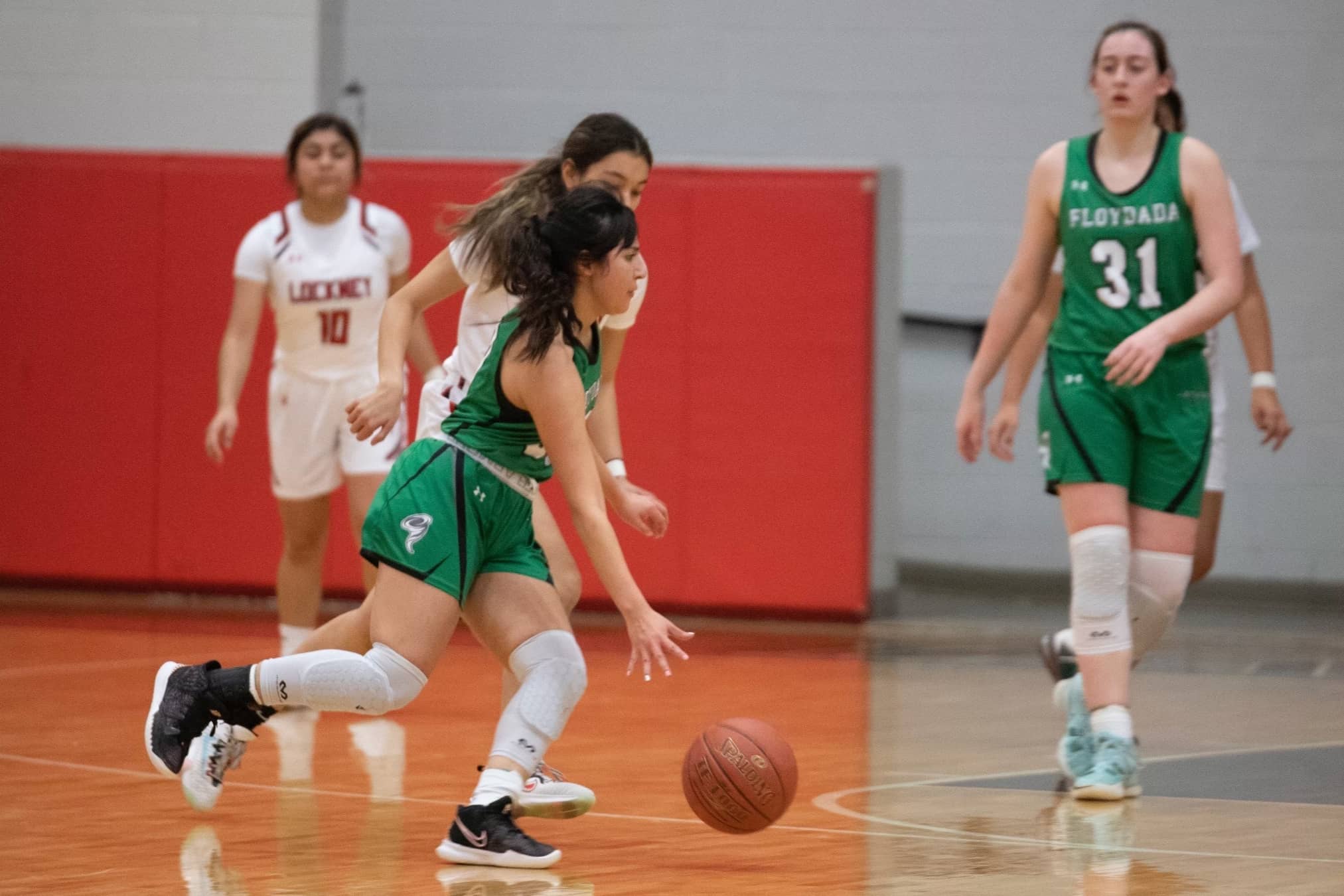 Floydada Senior Erin Trevino drives toward the basket against the Lockney Lady Horns on January 11, 2022. (Alex Driggars/Floyd County Record)
FLOYDADA – The postseason awards and accolades for Floyd County basketball players continued this week with the announcement Floydada Senior Erin Trevino had been selected to take part in the Texas Golden Spread All-Star Games April 7-9 at the First United Center at West Texas A&M.
The selection, according to a letter FCISD posted to their social media, was based on Trevino's outstanding play during her senior year.
Trevino averaged 11 points per game in the Lady Winds district-winning season, and was named the 4-2A Co-Defensive MVP.