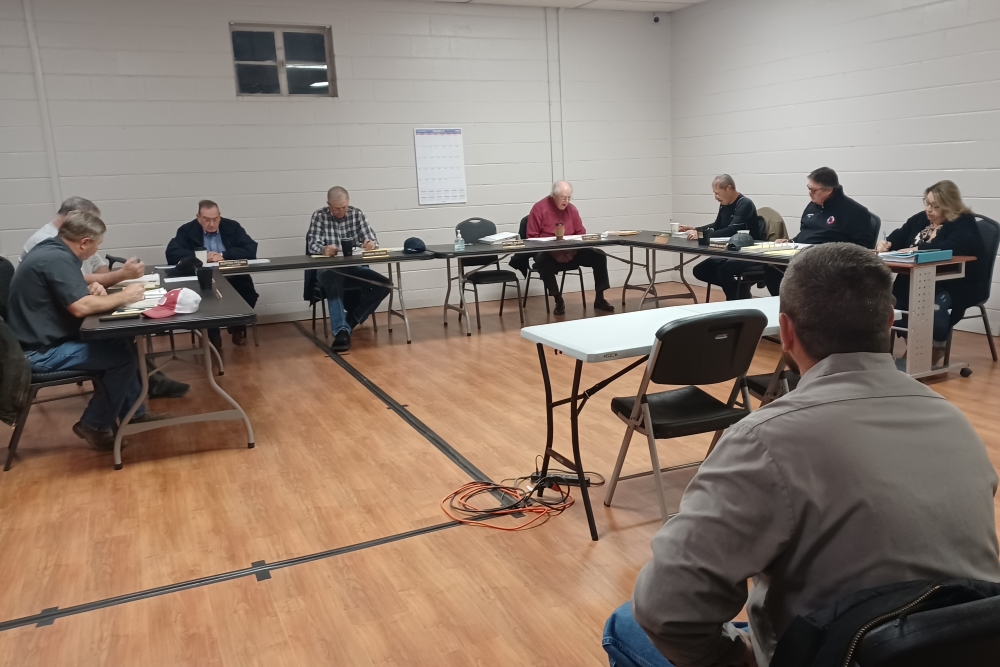 Lockney's city council meeting on March 22, 2022 (Ryan Crowe/FCR)
LOCKNEY – A city project to bring Lockney into compliance with a new TCEQ mandate will cost a little more than initially thought, and will likely not hit a deadline set by the state.
The mandate, requiring municipalities to have backup power for water and sewer systems within 24 hours of a power outage, was set by the state in response to February 2021 winter storms. For Lockney's part due to demand prices for generators to run the systems will cost $125,000. That's up from the initial $70,000 quoted in February's council meeting.
MORE: Lockney council approves TCEQ plan
City Manager Buster Poling said when he spoke with TCEQ representatives in Lubbock he was told the state is currently having to sift through 1,800 plans submitted to the state, and that it would take much longer than the July 1 deadline for the state to sign off on Lockney's plan. "I don't think there's anyone who can reach the deadline of July 1," Poling told the council.
City Public Works Director Brent Poole gave the council a number of purchase options for the generators. Following a back-and-forth discussion on pricing and options city attorney Lanny Voss told the council and Poole that Lockney was fortunate to have people who understood the needs of the city on this matter. The measure was approved with a unanimous vote. "It's not cheap, but we have no choice," said councilman Aaron Wilson.
The council also heard from Poling on the city's Community Development Block Grant to repair the sewer lift station on Locust Street. The grant is distributed by the Texas Department of Agriculture.