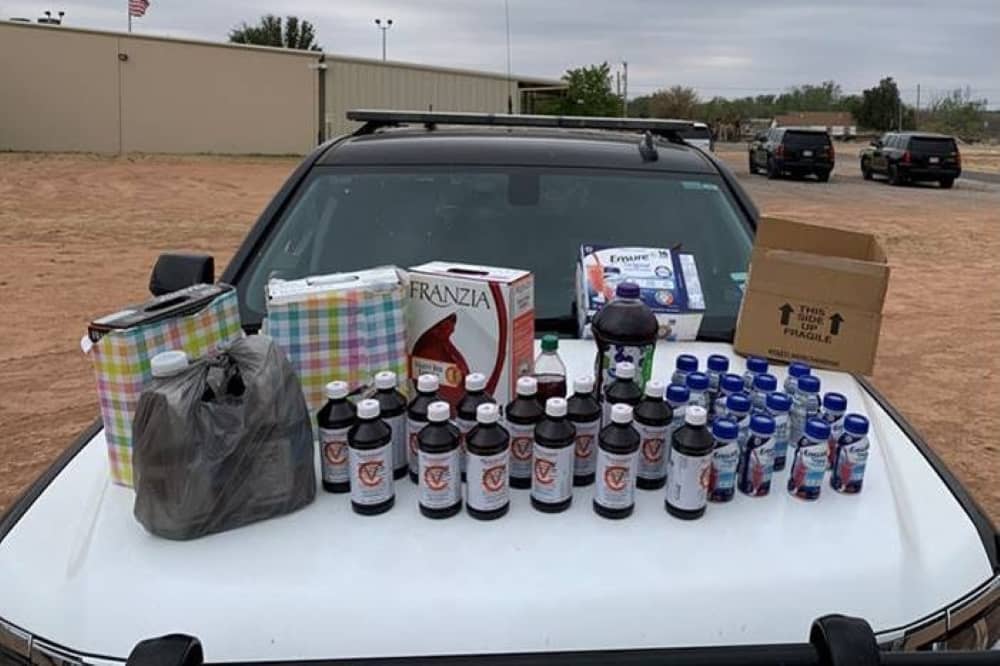 DPS Handout photo with caption: 46,266 grams of Codeine concealed in wine boxes and bottles.
POST – A joint operation between the Garza County Sheriff's Department and Texas Department of Public Safety troopers to stop the illegal shipment of codeine has netted the arrest of a Lockney man.
According to a DPS news release, 27-year-old Demario Miguel Means was arrested earlier in the week for his role in the operation. The release says Means was specifically arrested for unlawfully carrying a weapon, possession of less than 2 ounces of marijuana, and for a previous Floyd County warrant for evading arrest.
The release states the operation took place Tuesday and Wednesday in Garza County and that during the operation, authorities confiscated one firearm, along with fentanyl, cocaine, THC, marijuana, and other controlled substances. The release says the 16 arrests were for narcotics, possession of controlled substances, warrants, traffic-related offenses, and Means' charge of unlawfully carrying a firearm.
A photo attached to the release states multiple bottles of juice and protein shakes as well as boxed wine containers were being used to conceal more than 46,000 grams of codeine. It was not released what connection Means had to the items.