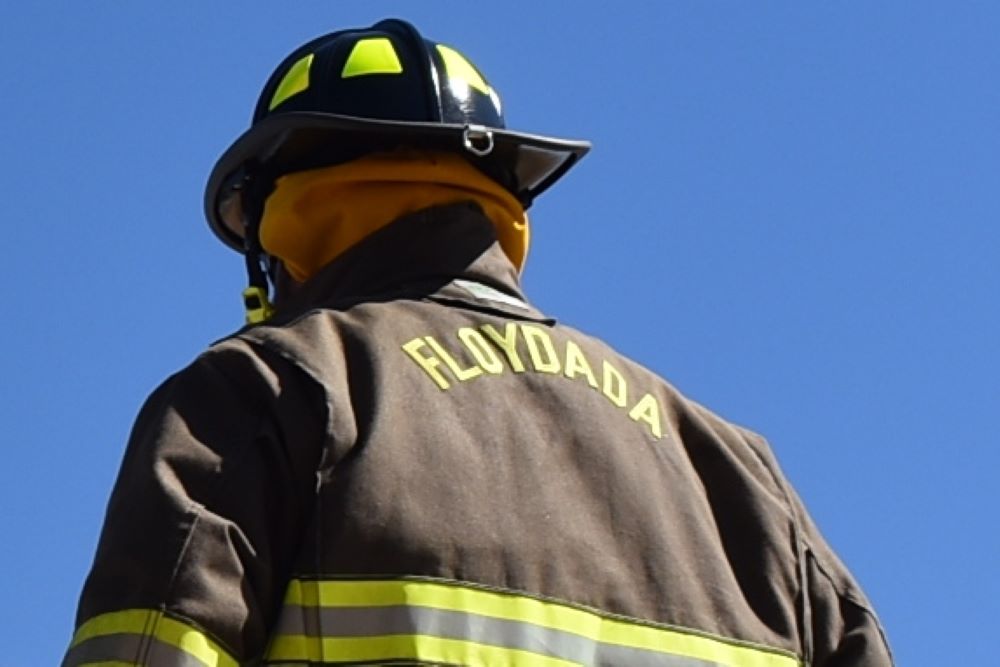 A member of the Floydada Volunteer Fire Department. (Ryan Crowe/FCR)
FLOYDADA – After a couple of turbulent months battling house and grass fires, the Floydada Volunteer Fire Department had a relatively calmer month during April, responding to a number of smaller grass fires and serving mutual aid to neighboring communities.
The month started with an assist to Crosby County with a fire along the White River area. That was followed by five straight days of small grass fires in the city and county before the largest fire of the month on April 7. That fire burned more than 400 acres in a creek bottom near the McCoy community.
MORE: Crews get handle on large grass fire near McCoy Community
On April 11 firefighters were called to a 10-acre grass fire near Dougherty before again answering the mutual aid call on April 12 for a 900-acre grass fire in Crosby County between Ralls and Lorenzo.