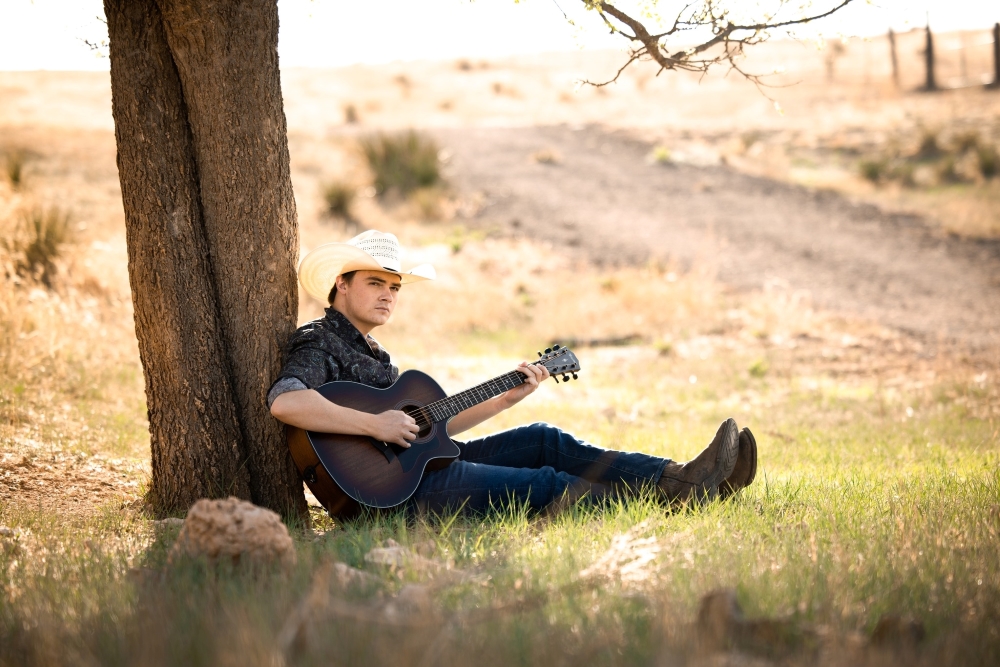 Cameron James Smith (via Facebook.com/CameronJamesSmithmusic)
LUBBOCK – You can learn a lot about an artist based on the stickers on their guitar case.
In the few minutes before our interview began in the Lubbock studio, I discovered Cameron James Smith was a proud WT Buffalo (he graduated in 2020), that he was a gearhead (a Sweetwater sticker is always a dead giveaway) and that he is having the time of his life (his case is covered in stickers from fellow artists he's had the chance to play with).
As I would come to discover, Cameron James Smith – whose new single 'This Heart Belongs in Texas' is helping him get recognized – has some deep ties to Floydada. His grandfather was the pastor of First Methodist Floydada in the late 70s and early 80s and his dad was a disc jockey at the station now known as 106.1 FLiP FM when he was in high school.
I also learned he prefers his water ice cold, as it should be.
Cameron James Smith, Live From The Backroom