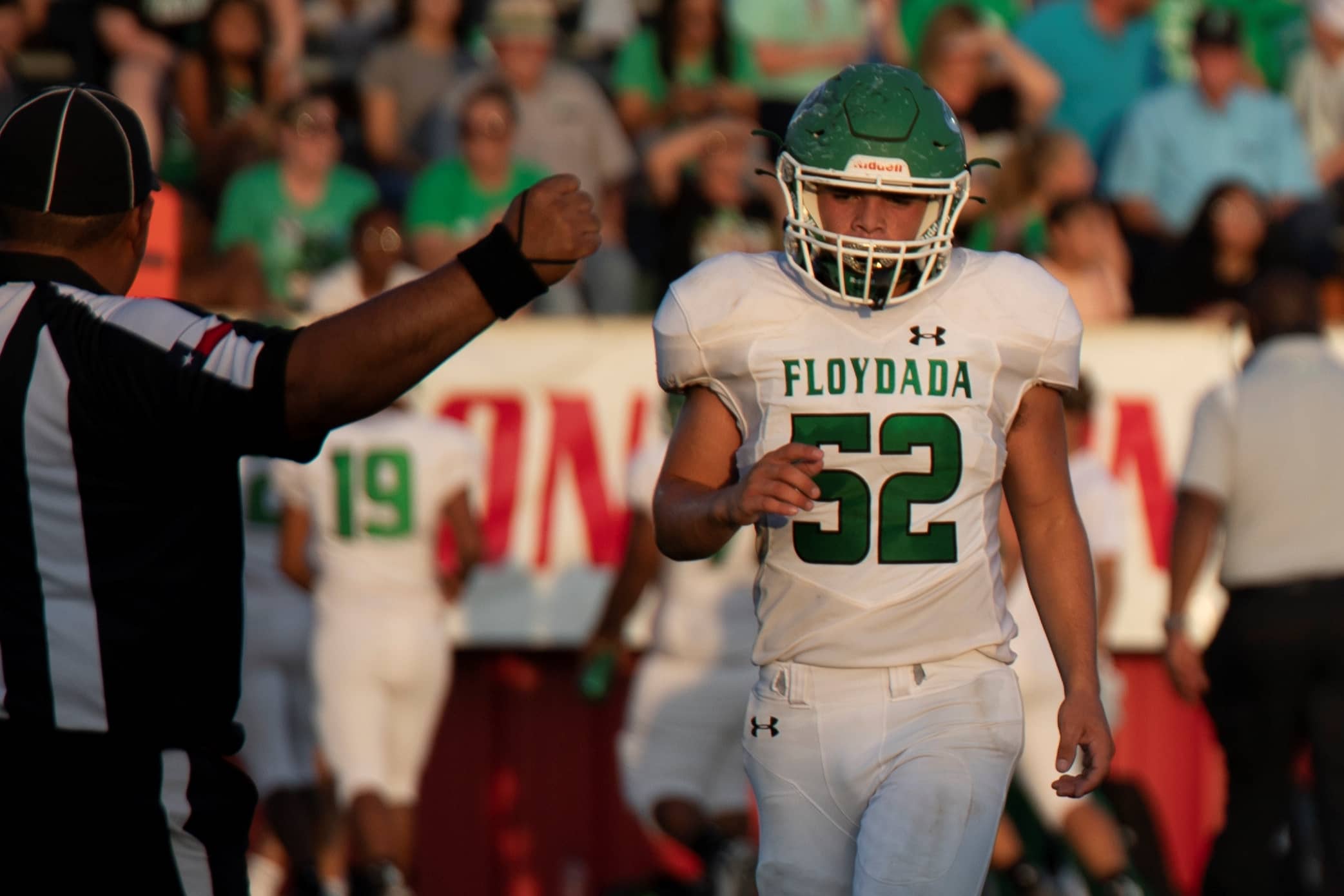 Senior Davian Ramos taking a break in action during the 2021 Floyd County Championship in Lockney. (Cervantes Photography/Used with Permission)
FLOYDADA – A Floydada Collegiate High School senior is getting one last chance to put on his Whirlwinds football uniform.
On Thursday, Whirlwinds football coach J.R. Compton announced Davian Ramos had been selected to the 2022 ASCO All-Star Classic in Lubbock on June 4.
Congratulations to Davian Ramos on being selected to represent the Floydada Whirlwinds in the 2022 ASCO ALL STAR football game! The game is scheduled to be played Saturday June 4th at Lowrey Field in Lubbock.
KAHILA HO'OMAUA! pic.twitter.com/07Hn7jiXzV

— J. R. Compton (@CoachC_35) May 12, 2022
Ramos played on offense and defense during the 2021 season at both Guard and Defensive End.
The will be played at Lubbock ISD's Lowrey Field and tickets will be $5. Money raised from the game is given to help with medical expenses of players injured in football games.
For more information on the ASCO All-Star Classic, visit ascoallstarclassic.com