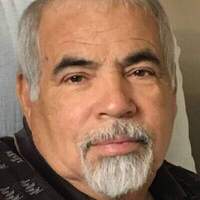 Ubaldo Ochoa Sr. (Lockney)
Ubaldo Ochoa Sr, 70, passed away on Sunday, June 5, 2022. Mass of Christian Burial will be at 10:00 a.m., Thursday, June 9, 2022, at Sacred Heart Catholic Church in Plainview. Interment will follow at Parklawn Cemetery in Plainview. Rosary will be recited at 6:00 p.m., Wednesday, June 8, 2022, at Moore-Rose Funeral Home in Lockney. Arrangements are under the personal care of Moore-Rose Funeral Home in Lockney.
Ubaldo was born on August 15, 1951, in Donna Texas. Ubaldo and Ninfa were wed on October 5th, 1974 in Lockney Texas, and began raising a family. He worked for the Lubbock and Floydada School District as an Assistant Audiologist and Bus Driver and retired in 2015. He loved woodworking and gardening but he loved most of all spending time with his grandsons.
Ubaldo is preceded in death by his parents Alfredo and Martina Ochoa, his daughter Kristi Yvonne Ochoa, his brothers Alfredo Ochoa Jr and Elias Ochoa, and two grandchildren Kiera Ledesma and Keoni Ledesma
Ubaldo is survived by his wife Ninfa Ochoa, his three children Ubaldo and Cristina Ochoa Jr, April and Luciano Ledesma, Jessica Ochoa, and six grandsons Montea Ochoa, Lucien Ochoa, Sean Ledesma, Christopher Ledesma, Marc Ledesma, Dimitri Ledesma. He is also survived by six siblings Edward Ochoa, Raul Ochoa, Learoy Ochoa, Richard Ochoa, Ida Jimenez, Martha Cobb.