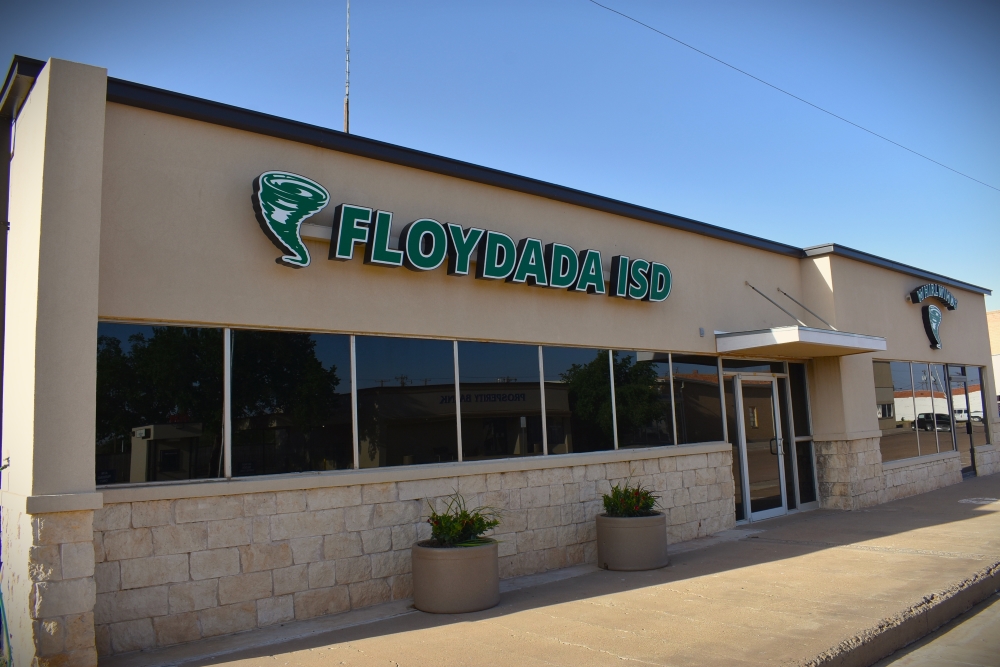 Floydada Collegiate ISD administration building. (Ryan Crowe/FCR)
FLOYDADA – In March the Floydada Collegiate ISD board approved retention bonuses to teachers who signed their contracts early for the 2022-2023 school year. Now, the district is considering giving those same teachers raises.
MORE: FCISD sets 2023 calendar, approves teacher retention bonus
During the June meeting on Thursday evening Dr. Gilbert Trevino discussed the proposal to raise the base teacher salary above the state minimum, with teachers with master's degrees receiving the greatest increase as the district works to incorporate their "collegiate" programs further.
Under the early proposal, teachers with a bachelor's degree would be given $1,000 above the state rate based on their years of service. Those holding master's degrees would receive $3,000.
The board will discuss the action further during their July meeting, set for July 28 at 7:00 p.m., and will vote on the final budget during their August meeting. The 2022-2023 school year budget is set to officially take effect on September 1.
Also discussed during Thursday's meeting, the resignation of three teachers from the district, with two at the junior high and one from the elementary. Four teachers, Kathryn Grice, Kimberly Green, Jennifer Martin and Jeremy Hinojosa were then hired.
The board also approved a measure to increase "micro-purchase" thresholds for the district, meaning that any item over $10,000 but less than $50,000 will not need to go through a bids process to be purchased. However, the board still has to approve any purchase over $25,000 made by the district.