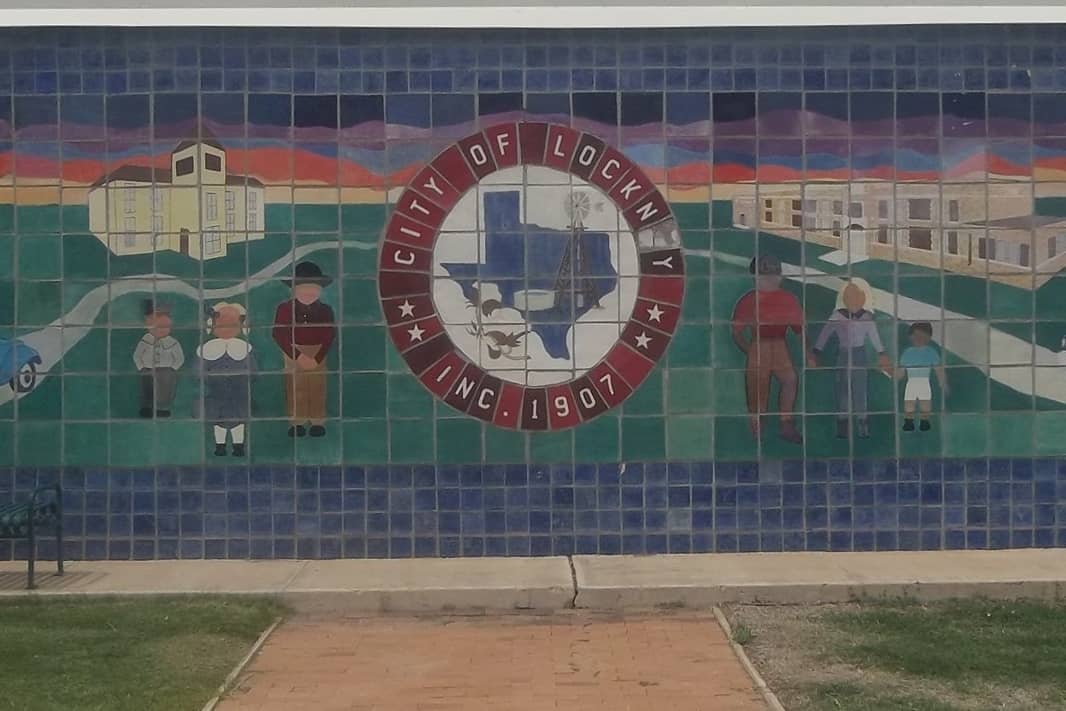 The mosaic along Locust Street in downtown Lockney.
LOCKNEY – It's a phrase that's thrown around quite a bit in politics, but what does it mean? Pro Tempore – or "Pro-Tem" for short. It's Latin for "for the time being" – like a backup plan.
On Tuesday morning, Lockney's City Council will decide on their new Mayor Pro-Tem, a position most recently held by current mayor Aaron Wilson. The position guarantees the city will have a leader in case of the mayor's absence, much like a Vice President.
According to Tuesday's agenda, the council does not have plans to discuss the At-Large seat vacated last month due to the city's Mayoral election.  City Manager Buster Poling previously told the Record it would be discussed this month after the council took no action during the May meeting.
MORE: Citizens voice frustrations at Lockney council meeting
Lockney City Council meetings are held at the Lockney Community Center along East 8th Street. Tuesday's meeting is scheduled for 7:00 a.m.