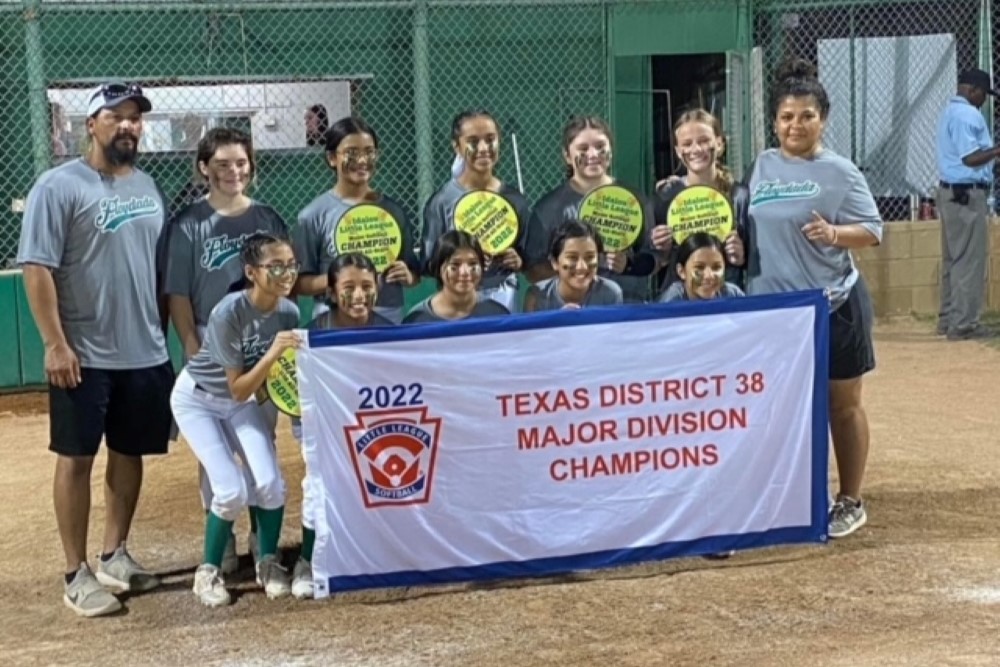 IDALOU – The Floydada Futures 12U softball team continued their winning ways by going 4-0 in the District 38 Little League Tournament by run-ruling Abernathy 16-2 in the Major Division Championship game on Thursday.
The Futures have now won their third consecutive District 38 title which advances them to the Section 1 Little League playoff step again. This team reached the Texas West State tournament in 2019 and Section 1 finals in 2021. They were unable to play in the 2020 Little League playoffs due to Covid-19. There are some players on the 2019 and 2021 teams now in the 14U Junior Division that finished third at the District 38 tourney this week.
Floydada had a very balanced offensive attack throughout the tourney according to coach Erica Perez as the entire lineup got a hit at one time or the other in the tourney. The Futures put up double-figure scores against Petersburg 15-5 in the first round, Abernathy 16-3 in the semifinals, and 16-2 in the championship. The closest challenge Floydada received was in the second round when they defeated Post 4-2.
MAJOR LITTLE LEAGUE BASEBALL
ages 10-12
starts Friday, June 24 at O'Donnell
Floydada is one of 6-teams
JUNIOR LITTLE LEAGUE BASEBALL
ages 12-14
starts Friday, June 24 at New Home
Floydada is one of 5-teams