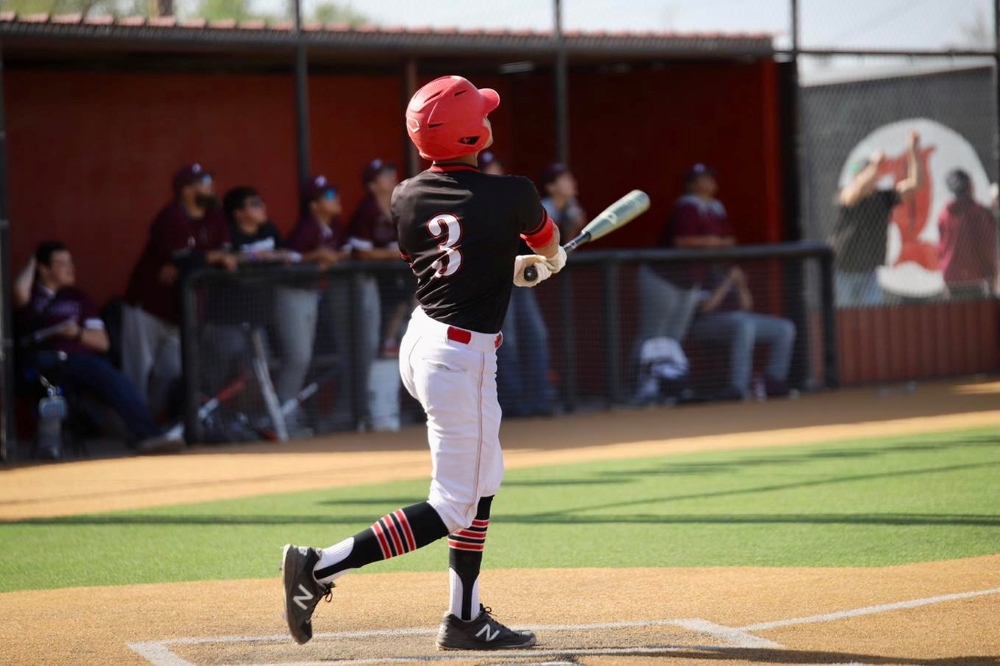 Lockney's Nathan Ceniceros hits a grand slam home run during Lockney's final home game of the season on April 26, 2022. (Cervantes Photography/Used with Permission)
LUBBOCK – The Lockney Longhorn baseball team made a memorable playoff run in 2022 by advancing to the Region 1-2A Quarterfinals and put together an impressive 20-9 season record along the way.
The Longhorns had a strong senior class with nine players led by leftfielder Nathan Ceniceros. Ceniceros was the leadoff hitter in Lockney's solid lineup and he ended up being the team leader with six home runs, 35-RBI, and 16-stolen bases. He played the leadoff position with a lot of leadership and utilized his great athletic ability.
For his outstanding season, Cineceros was named to the second team of the Lubbock A-J's Lone Star Varsity Super Team that was released this past Sunday. The Super Team includes outstanding players from 1A through 6A.
MORE: Lone Star Varsity baseball Super Team 2022
Lockney was a solid baseball team from the South Plains this past season that featured a pitching staff with depth and quality players from top to bottom in their lineup.