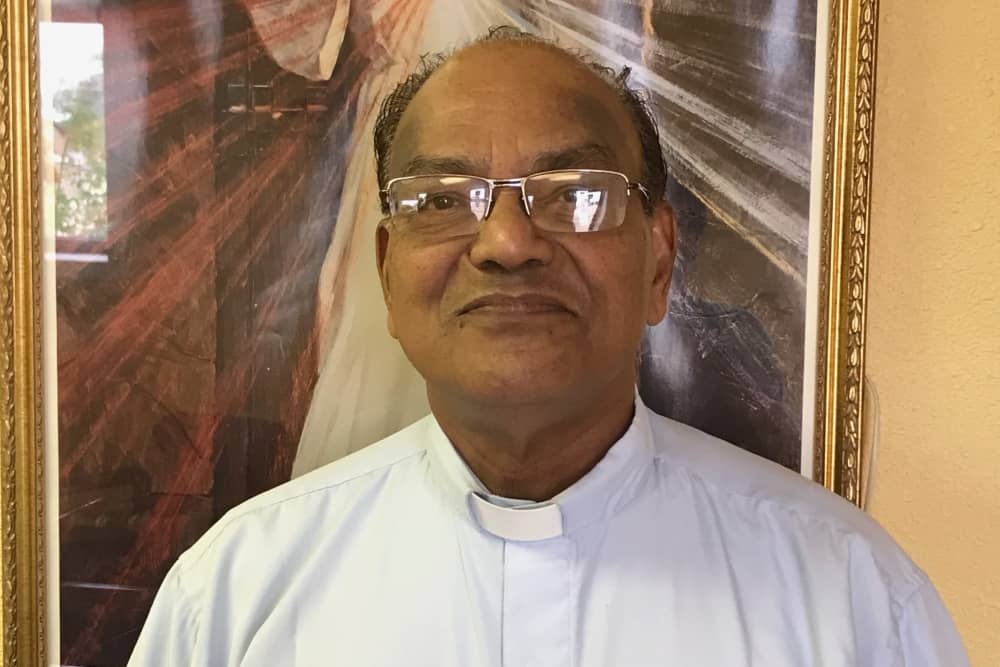 Fr. Joseph Kurumbel, the new priest at Floydada's St. Mary Magdalen Catholic Church (used with permission)
FLOYDADA – Floydada's St. Mary Magdalen Catholic Church has welcomed a new priest for their flock. Father Joseph Kurumbel has moved to Floydada after serving fellow churches in the Lubbock diocese since moving to Texas in 2007.
Kurumbel, a native of India's Kerala State, was ordained into the priesthood in 1976. He worked in education as a principal and as a junior college administrator. He also served as the head of a Benedictine monastery.
According to the South Plains Catholic, Kurumbel holds a Master's degree in Theology and a Master of Arts. In a letter to the Floydada church he mentioned he is a fan of the game of Cricket.
Kurumbel welcomes members of the church to return following the end of COVID 19 restrictions, and says he wants to learn about the community.
St. Mary Magdalen church holds mass on Sundays at 11:30 a.m., and at 6:30 p.m. on Monday and Wednesday nights.