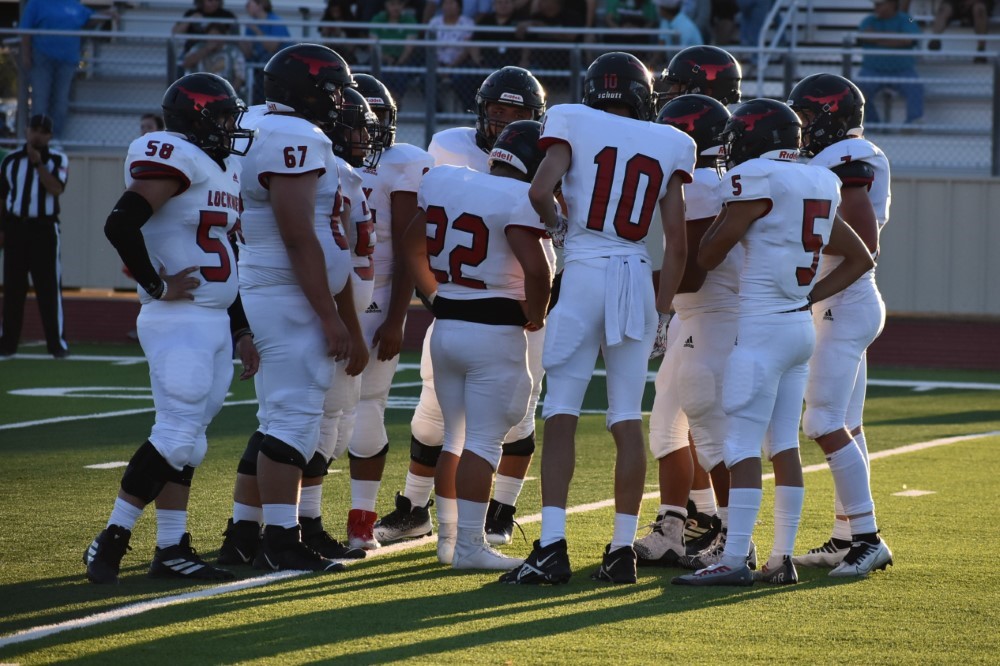 PLAINS – "If you compare this game to the last two games they've played, it's been night and day," Lockney play-by-play voice Tucker Lowrance said at the end of the evening.
While it was an improvement, the score from Plains Friday night still showed a deficit as the Longhorns dropped their third straight game by a 42-27 score.
Dyllan Thiebaud led the Longhorns with 9 of 30 passes completed with 167 yards and one touchdown thrown. He also ran in two touchdowns. Xavier Jimenez had 114 yards on the ground on 21 carries and a touchdown. Jonathan Cienfuegos had a big 59-yard catch for a touchdown and had an interception on the defensive side of the ball, as did Malachi Alvis. The tandem of Ian Rodriguez and Adrian Bustos both added 30-plus yards of offense.
Up next, the Longhorns return to Mitchell-Zimmerman Stadium on Friday as they will face the Texas Leadership Charter Academy of Abilene. Kickoff is set for 7:00 p.m.