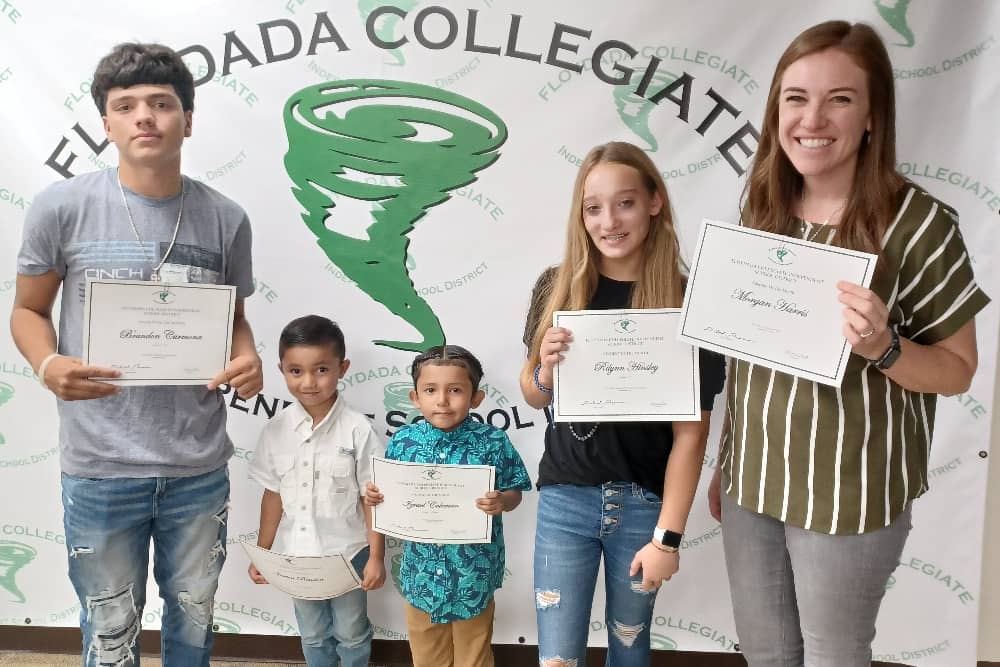 FLOYDADA – Floydada Collegiate ISD's board of trustees was able to get through their monthly agenda Tuesday night in less time than it takes to watch a sitcom.
The 20-minute meeting was highlighted by a number of students and staff being honored by the district for doing things "The Whirlwind Way" during the first few weeks of the year.
A.B. Duncan principal Monica Smith recognized a pair of Kindergarteners and a Kindergarten teacher. Izrael Coleman and Jaxton Rendon, along with teacher Morgan Harris were honored for their efforts. Another student, Carson Kellison was also recognized but unable to attend the meeting.
FCHS principal Dara Ware recognized 8th grader Rilynn Hinsley and 9th grader Brandon Carmona for their work, Two other students, Mary Degoliado and Marty Riojas, as well as Junior High teacher Tom Logsdon were also unavailable.
Superintendent Gilbert Trevino also set the district Open House for the night of October 11, with Duncan starting at 5:00 p.m. and going until 6:30. The secondary campus will run 30 minutes later from 5:30-7:30.
The next FCISD board meeting will also be held on the evening of October 11.