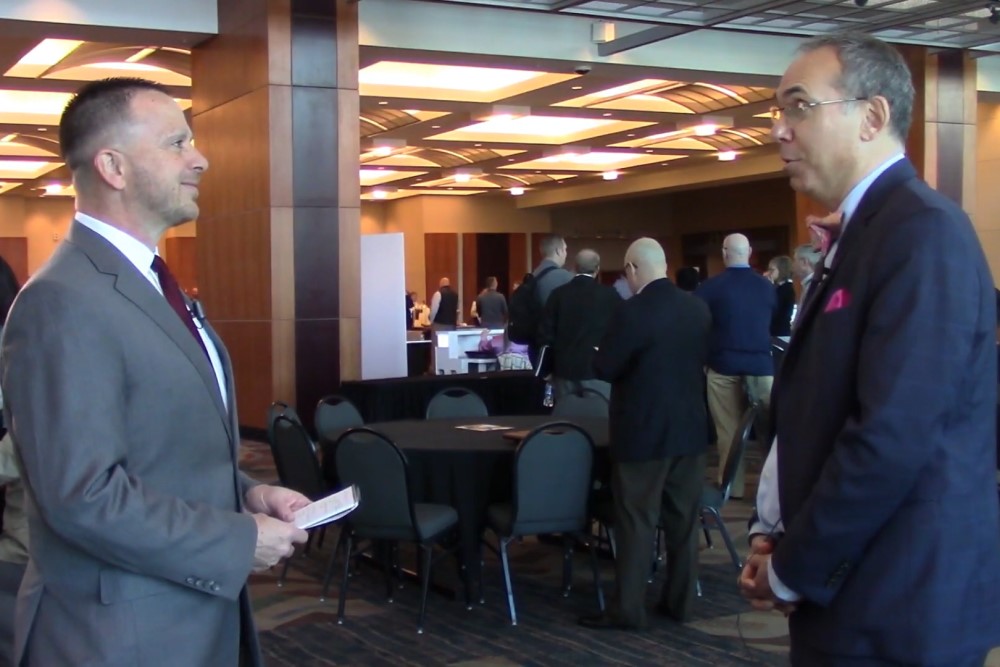 Dr. Elliot Eisenberg in known as the "Bowtie Economist" and spoke recently at the ABA Ag Bankers Conference in Omaha, NE (Photo Courtesy of All Ag News)
AVENTURA, FL – In 1965, the average workweek for production and nonsupervisory workers was 38.6 hours, close to the mythical 40-hour workweek.
It's declined ever since; we are wealthier, says Dr. Elliot Eisenberg, the "Bowtie Economist."
In 1975 it was 36 hours; in 1985, it fell to 34.9; in 1995, 34.3, and by 2005 33.8 hours/week!
It has since leveled off and, in 2022, was 34 hours/week.
We are moving to a 32-hour workweek, probably composed of four 8-hour days.
(In December 2010, Elliot began writing a daily 70-word blog on the economy – hence the website's name. As a personal challenge, he decided to take a current economic concept or issue and explain the topic in 70 words or less – not an easy thing to do. He writes and posts a blog every weekday except holidays and has written nearly 3,000 blogs. Elliot's blog is delivered daily to the inboxes of more than 25,000 people. You can subscribe here: https://econ70.com/)