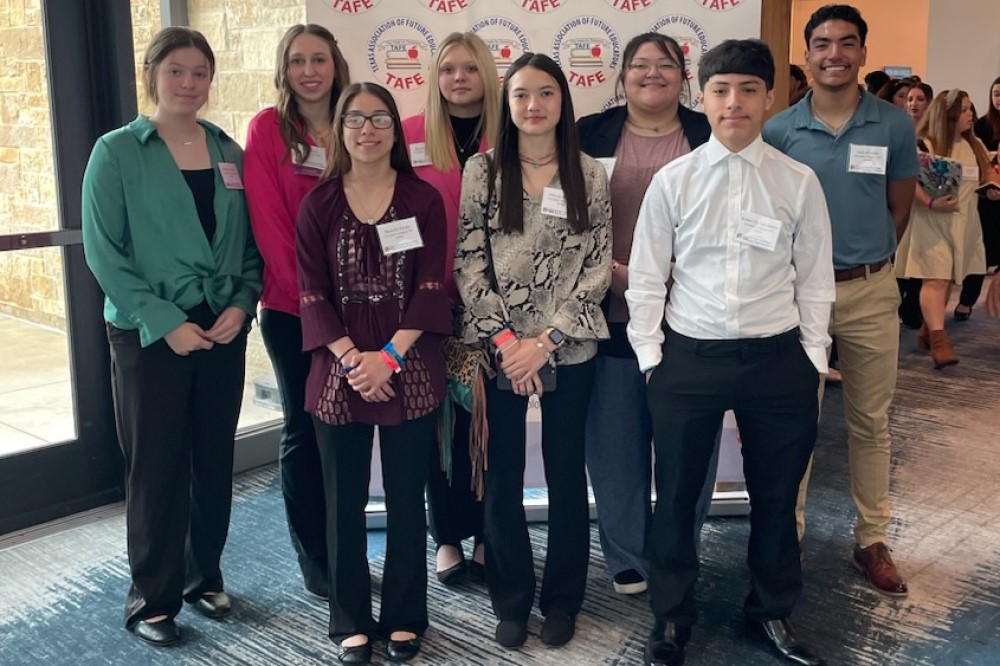 Back row: Tavianne Bullock, Callie Brittain, Payten Shuping, Ava Gonzales, Izaih Alvarado. Front Row: Dani Zavala, Allyson Romero, Robert De Los Santos (Courtesy Photo)
ROUND ROCK, TX – A group of aspiring teachers from Floyd County traveled last week to compete in 40 high school events, 12 middle school events, 12 special edition events, and six higher education events.
The Teach Tomorrow Summit is the statewide event for the Texas Association of Future Educators (TAFE).
In addition to the competition, students were encouraged to meet other students from across Texas that also want to be teachers while having the opportunity to speak to university representatives from the top schools in the state. Qualifiers at the state-level advance to the Educators Rising Nationals Conference in Orlando in June.
"The competition was tough this year," said Mrs. Pamela Ricketts, Floydada Collegiate ISD sponsor, "700 more students were competing compared to last year".
Though none of the FCISD competitors advanced, she expressed excitement for the group and the experience they received.