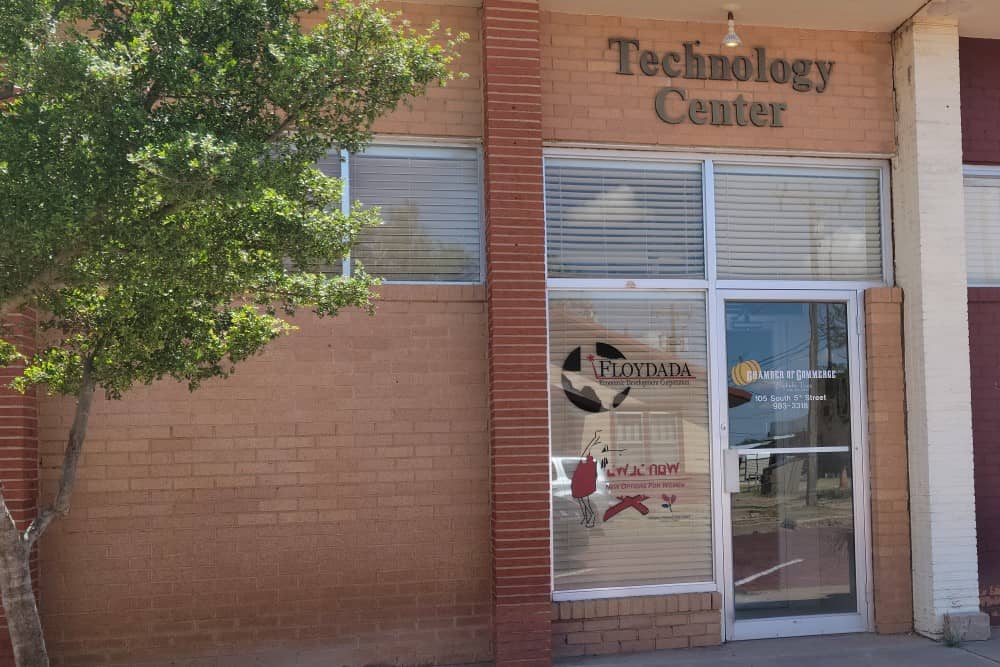 Floydada EDC building (FCR Photo)
FLOYDADA, TX – A couple of Floyd County groups will be looking for assistance when the Floydada Economic Development Corporation (EDC) meets in regular session Tuesday morning.
The agenda includes an application review for the Floyd County Historical Museum and a donation request by the Floydada Ministerial Alliance/Floydada Police Department.
Board members Wes Anderson, Taylor Sue, Roger Hughes, Bettye King, Rocket Vega, Darrell Gooch, and Logan Bradley will meet at 7:00 am in the EDC Office at 105 South 5th Street in Floydada.