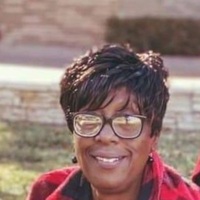 Rosalind Faye Cooper (Plainview)
Rosalind Cooper met her Lord and Savior on March 1, 2023, surrounded by her loving family.
Rosalind Faye Cooper was born on December 22, 1962, to Billy and Maye Hill.  She was the youngest of 6 children, she was baptized at an early age.  She was a faithful member of the United Baptist Church.  She graduated from Lockney High School in 1981 and continued her education at South Plains College and Texas Tech University. She also taught elementary education for a while. Then started working at Walmart DC for 35 years.   She married the love of her life, Tyrone Cooper, on August 5, 2000. They had 22 wonderful years together.
She leaves to cherish her memory her husband: Tyrone Cooper, father and mother: Billy and Maye Hill, Children: Nigel, Tyrese, Kentricia, Landaries; Grandkids: Martez; Ka'Mayah; Keyara, Nigel Jr., Jason, Brothers: Bill Hill (Elnita) of Lockney, TX, Charles Hill  (Sheila) of Lubbock, TX; Michael "Smokie" Hill (Mary) of Plainview, TX; Sister:  Jean Harris (Kurt) of Beeville, CA; Rhonda Clark of Plainview, TX. Two Aunts and two Uncles.
She was preceded in death by her sister, Shernita Hill; and her grandparents.  She leaves a host of relatives and friends.  And a very best friend Glenda Davis.
Pallbearers:  Justin Bush, Dustin Hill, Zachary Hill, Tyson Johnson, Billy Clark, Craig Phillips and Shawn Hill
Honorary Pallbearers:  Deacon Chris Thompson, Bobby Harrison and Charles Hollins.
Visitation will be held at Bartley Memorial Chapel on Thursday, March 9, 2023 from 5-7 pm
Services will be held at First United Methodist Church on Friday, March 10, 2023, at 11:00 am
Burial to follow at Plainview Memorial Park.