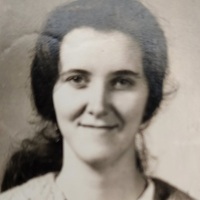 Dortha Outlaw (Floydada)
Dortha Lee Outlaw of Floydada passed away on Monday, May 8, 2023, at 80. A Graveside Service will be held at 10:00 a.m., Thursday, May 11, 2023, at the Floydada Cemetery with Gary Boles officiating.
Dortha was born on November 30, 1942, to John and Ivola (Iron) Walters.
She is preceded in death by her parents, John and Ivola Walters.
Those left to cherish Dortha's memory are her three sons; William Outlaw, Andy Outlaw, and Benjamin Outlaw; four grandchildren, one sister; Betty; and a niece; Glenda Compton.