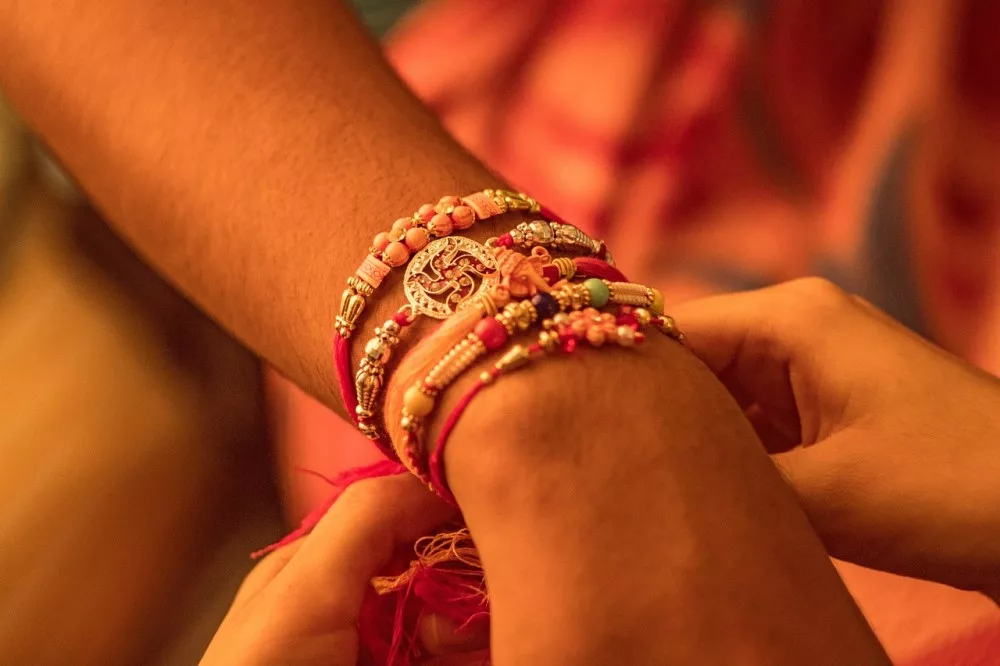 Image by Shantanu Kashyap from Pixabay
Today marks the celebration of Raksha Bandhan, a popular and traditional Hindu ceremony.
On this day, sisters of all ages tie a talisman or amulet (good-luck charm) called the rakhi around the wrists of their brothers. They symbolically protect them, receive a gift in return, and traditionally charge the brothers a share of the responsibility of their potential care.
Raksha Bandhan is observed on the last day of the Hindu lunar calendar month of Shraavana, which typically falls in August.
In the United States, Siblings Day is closely aligned with the Hindu celebration. It is a holiday recognized annually on April 10, which honors the relationship of brothers and sisters of all ages.