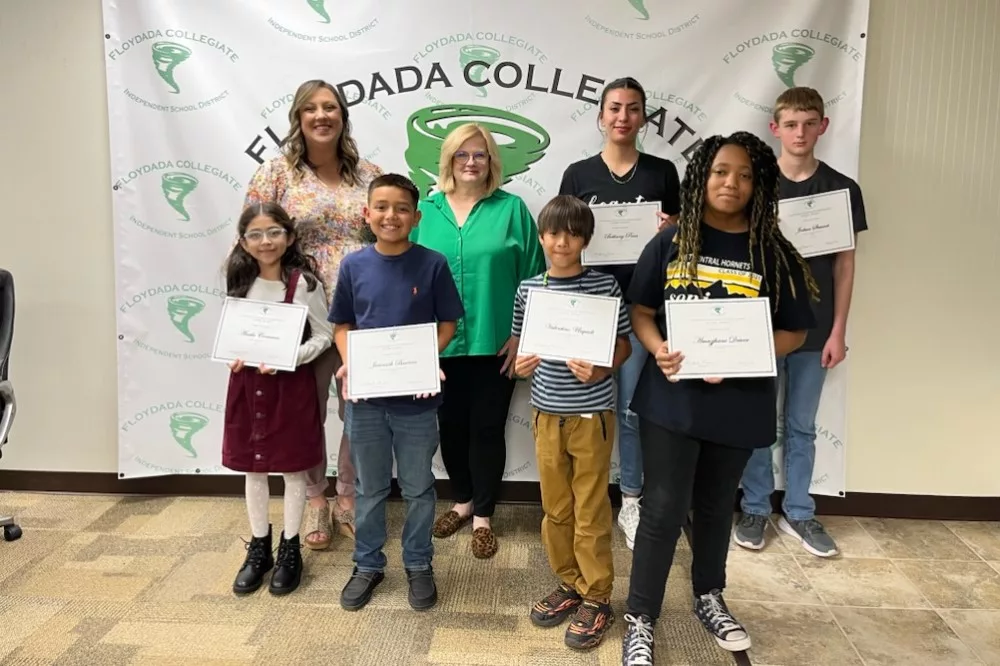 FCISD students and educators of the month for October 2023 (courtesy photo)
FLOYDADA, TX – Jennifer Emert and Shannon Johnson led a list of educators and students recognized this week by the Floydada Collegiate Independent School District Board of Trustees at their regular monthly meeting.
Emert serves at AB Duncan Elementary, while Johnson is at Floydada High School, and both were noted as being Educator of the Month.
The board also recognized the Students of the Month: Anahi Ceniceros (4th Grade), Valentino Urquidi (4th Grade), Jeremiah Barrera (6th Grade), Amazjhane Driver (8th Grade), Joshua Stewart (9th Grade), and Bethany Pena (12th Grade).
Finally, campus Principals Monica Smith (elementary) and Rhanda Emory (secondary) were recognized for their work during National Principals Month.