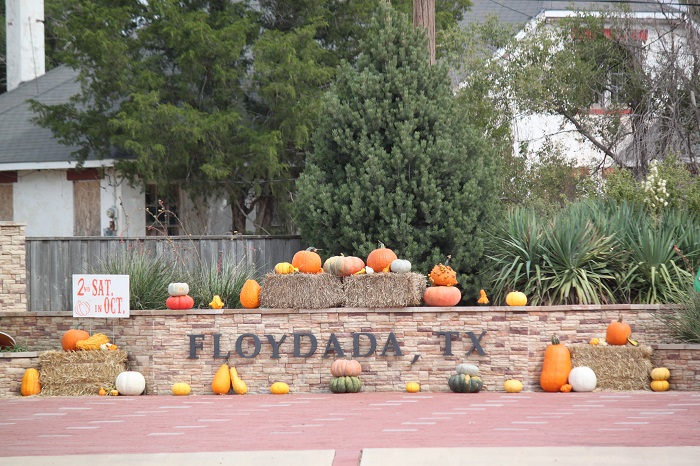 Décor provided by Pumpkin Pyle adorns the Floydada Welcome Plaza ahead of Punkin Days on Oct. 9, 2021. (Alex Driggars/Floyd County Record)
FLOYDADA — This Saturday marks the 34th celebration of an event celebrating the importance, and fun, of the pumpkin to Floyd County.
Punkin' Days is all about the orange gourds that farmers grow around the county, but also about slicing off a day in the life of small town living for those who visit from the city.
There's plenty to offer this year for anyone traveling into Punkin' Capital of the USA (Floydada), from the Lions Club pancake breakfast at 8am to the classic car show or even the food vendors on the courthouse square.
Yet, there's plenty for the residents in the county as well including a corn hole tournament, wine and mimosa tasting, team roping and evening dance.
Find out more about this year's event on the newly-redesigned Floydada Chamber of Commerce website: https://www.floydadachamber.org/punkindays