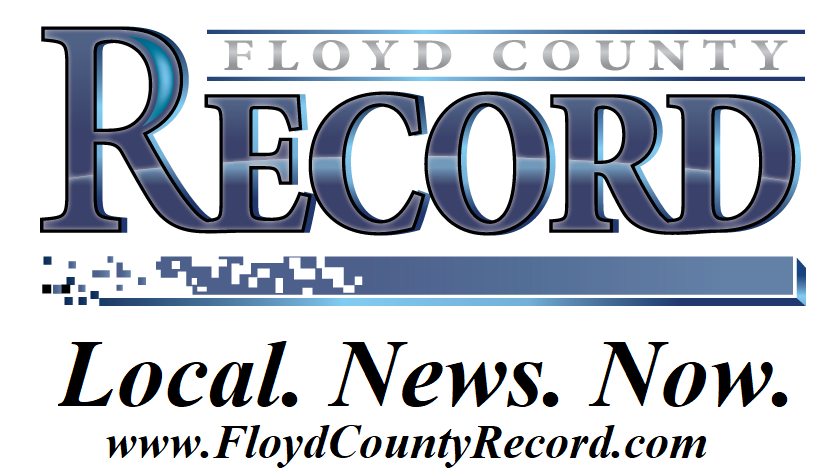 The Floyd County RECORD is a local news organization focusing on the news, information, and events in and around Floyd County, Texas. As a subsidiary of Paramount Broadcasting Corporation, a Floyd County, Texas business, the RECORD provides daily updates online and via smartphone apps (iOS and Android). Our business office is located near the Floyd County Courthouse and we welcome your suggestions and feedback. The RECORD officially launched on November 1st, 2019 as a subscription-based local news product, but has since transitioned to an advertiser-supported site. Please support the local businesses that make this content available every day.
Thank you for your interest and support of the Floyd County RECORD and feel free to contact us:
In-Person
201 West California Street, Suite C
Floydada, TX 79235
By Mail
PO Box 658
Floydada, TX 79235
By Email
Editor@FloydCountyRecord.com
By Phone
Office 806-983-5704
Paramount Broadcasting Corporation also owns and operates the following:
106-1 Flip-FM!
"Don't flip us off, flip us on" was the phrase that brought Flip-FM (KFLP-FM) to Floyd County in 1996. The radio station has been broadcasting from downtown Floydada since 1984 and has been known as KFLD and K-Flip Country in the past. Today the station plays a mixture of mainstream Country and Texas/Red-Dirt Country that can be heard across a nine-county region. The station features Murphy, Sam, and Jodi mornings, Pam & Tony afternoons, and is focused on Floyd and surrounding counties. Find out more and listen online: www.1061FlipFM.com.
All Ag, All Day!
Since 1951, 900AM (KFLP) has been serving Floyd and surrounding counties. In 2001 however, KFLP-AM became known as "All Ag, All Day" – the only ALL FARM radio station in Texas. Today All Ag, All Day is heard from Amarillo to Midland, Clovis (NM) to Vernon, and has become the gold standard for Farm Broadcasting. Through original programming and agribusiness news, the station has been recognized in Texas and across the nation as a trusted and reliable source of farm and ranch news, markets, and weather. In 2021, Paramount also began broadcasting All Ag, All Day on 1440AM KPUR (Amarillo), and now farm programming is heard in five states (TX, OK, KS, NM & CO). Find out more and listen online: www.AllAgNews.com.
Paramount Broadcasting Network
In addition to the radio stations, Paramount produces and distributes programming to other radio stations nationwide. All Ag Network programming is heard on more than 40 radio stations from California to New York state. From hour-long daily shows (Agriculture Today and the Agribusiness Report) to short-form programming (Ag News Update, American Cattle News, and Growing Cotton), Floyd County has become home to one of the largest farm radio content providers in the nation. Find out more online: www.AllAgNetwork.com.
On Friday nights during the Fall, all of Texas is under the lights and this is the home of high school football. Every week, you can listen to the West Texas Friday Night Scoreboard Show on more than 50 radio stations across Texas. The Scoreboard launched in 1997 and has grown to become the largest High School football radio show in Texas and is available to more than 1.5 million radio listeners every week. Find out more and listen online: www.FridayNightScores.com.