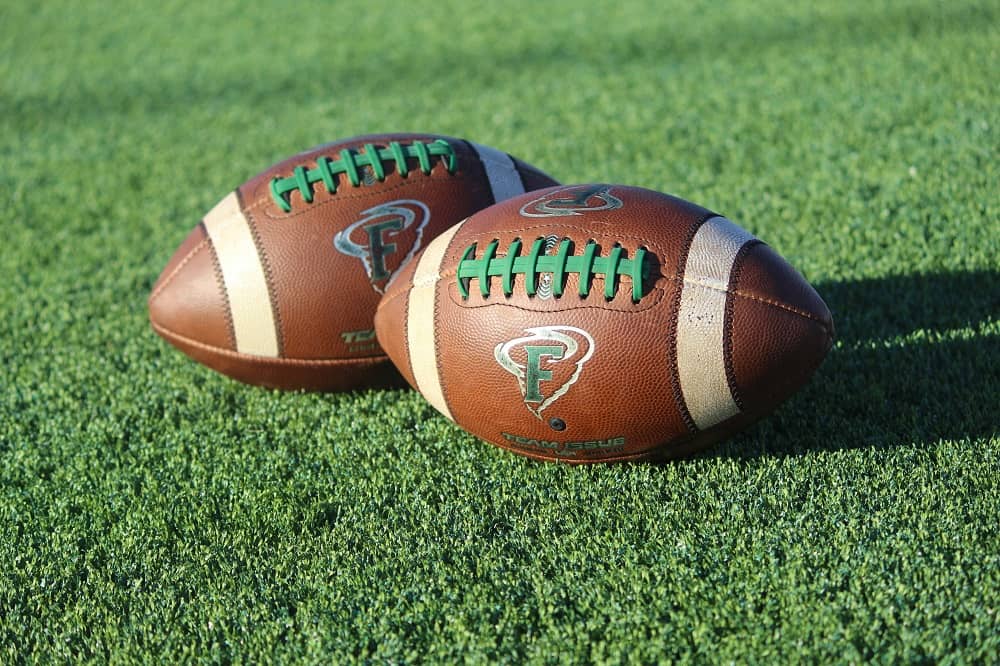 (File Photo/Deon Zumwalt)
FLOYDADA — The Whirlwinds are coming off of their most complete game of the season last Friday when beating the Tahoka Bulldogs 39-6 in their District 2-2A-I opener, and hope that the momentum will carry over to a big test with the Sundown Roughnecks (4-2, 1-0) this Friday at Charles Tyer Stadium.
"Sundown is a very solid team that knows how to win. Evidence of their winning capabilities were proven in a pair of tough wins late in the games against both Post 7-0 and Farwell 9-7 in six overtimes," said Floydada coach J.R. Compton. Farwell was previously undefeated when the Roughnecks won on week five. Post is a two-time defending State Finalist that Sundown finally beat with three seconds remaining in the district opener last Friday.
If anyone reflects their school mascot, it is the Sundown Roughnecks. They are a perennial upper-echelon team in district play and have advanced two or three rounds in the state playoffs consistently the last five years according to the Lone Star Football Network. Ironically, this is the only time span that the Whirlwinds have gone up against the Roughnecks, and have lost all five encounters with them since 2016. Sundown has built a reputation of a strong running game behind a big solid offensive line. 2021 is no different with their offensive line averaging 240 pounds per man. They are capable of grinding it out on the ground and pass enough to keep the defenses honest. Sundown is led by a dual-threat quarterback in junior Hunter Tindol who averages over 110 all-purpose yards a game. Tindol has passed for eight touchdowns and has rushed for four more scores. The running game is led by E.J. Hernandez, who missed a few non-district games due to injury, but he is back in full form, running for approximately 100 yards per outing.
Last Friday the Whirlwinds dominated all facets of the game with Tahoka. The Bulldogs were an extremely young team that started four freshmen on offense and five freshmen on defense. Sundown will be a much more experienced ballclub that will be nearly all juniors and seniors.
Floydada junior running back Izaiah Alvarado had a stellar performance at Tahoka by rushing for 179 yards and four touchdowns. The Whirlwinds were very opportunistic, turning four Bulldog turnovers into three touchdowns and a field goal in the first half of play. Freshman place-kicker Leo Mendoza added a new dimension to the Floydada attack by connecting on all four of his extra point attempts and split the uprights on a 30-yard field goal.
Defensively, Sundown will be a force to attack as they are allowing just 16 points per game. Linebacker Kevin Garcia is at the heart of the unit. Garcia leads the team with 71 tackles and 11 tackles for loss. Another linebacker, Diego Hernandez has made 57 stops. Defensive back Johnny Acevedo has three interceptions to top the squad in take-aways. Sundown has a plus-six in the turnover category.
Floydada's defense has had some quality outings including last week in the win over Tahoka. Linebacker Izaiah Alvarado is the leading tackler with 75, followed by Aiden Trevino's 47, Davian Ramos with 37 and Hagen Hinsley with 33. In the tackles for loss, Hinsley had made 10 and Trevino has five. Floydada's defensive has created 18-take-aways from their opponents, and the Whirlwinds have a plus seven in turnovers.
Game Facts
Kickoff: 7 p.m. Friday at Charles Tyer Stadium
Harris Ratings pick: Sundown
Broadcast: KFLP 106.1 FM; Video at www.floydcountyrecord.com
District 2-2A-I Standings and Season Records
New Deal – 1-0, 5-1
Sundown – 1-0, 4-2
Floydada – 1-0, 2-4
Hale Center – 0-1, 2-4
Post – 0-1, 1-5
Tahoka – 0-1, 0-6
District 2-2A-I Schedule for Oct. 15
Sundown @ Floydada
Tahoka @ Hale Center
Post @ New Deal